Iran Bike Riding Tours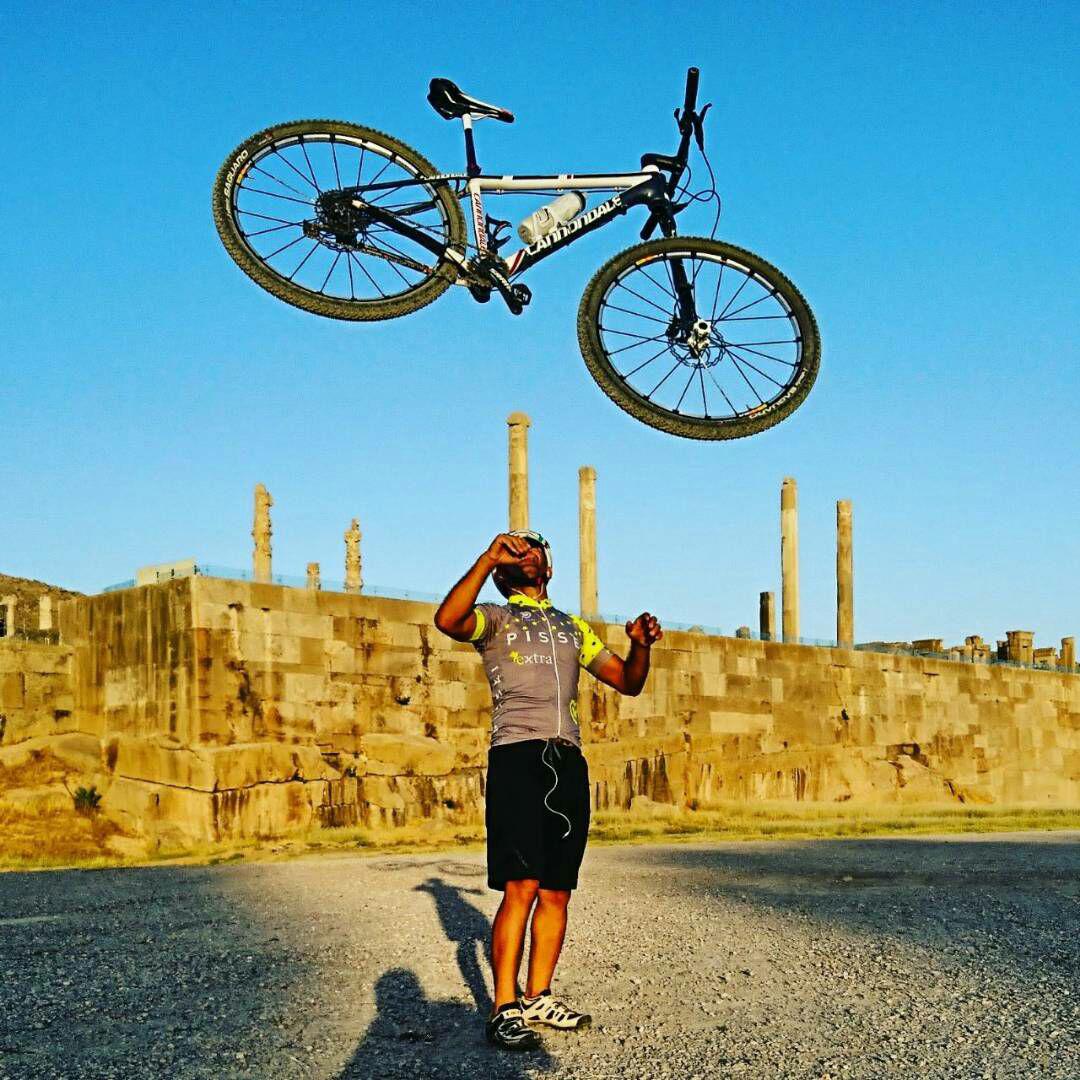 (Jacob) Yaghoob Afshariani
Mountain bike champion, coach, professional cyclist and tour guide
With over fifteen years of professional experience in road and mountain biking and several cycling championship medals in various disciplines, Jacob also holds a Level B coaching license of Cycling Federation of the Islamic Republic of Iran.
Since 2011 he has been guiding professional as well as amateur riders on cycling, mountain biking, trekking and nomad tours in Iran. Jacob provides a wide range of high-end carbon and aluminum bikes with top quality components of the best brands. Additional equipment e.g. helmet, bike shoes and extra replacement bike can be provided, too. With his wide knowledge in bike maintenance and repair services he can deal with any problem that may occur during the tour. He is also trained in first aid and emergency procedure.
Jacob speaks english, farsi, turkish, the local language of nomad Qashqai people.
The tours are custom tailored based on your fitness and technical ability for one or several days in stunning scenery of northern Iran, the Caspian Sea or southwest Iran, in Zagros Mountains to discover marvelous landscapes, secret trails and visit nomad Qashqai people, one of the most friendly people ever. The transfer to the mountains is provided by an exceptionally comfortable 4x4 Toyota Land Cruiser with air conditioning, seats up to eight people. You will be catered with clean and comfortable accommodations and delicious local food.
Come and visit Iran for an unforgettable mountain biking and trekking experience.
*************************
Furthermore Jacob offers a privat coaching for the professional cyclists, who are eager to improve their technical skills and supports them with an individual training plan.
Cycling and mountain biking tours
Trekking tours
Nomad tours
Coaching
Bike shop