Swimming in Persian Gulf 2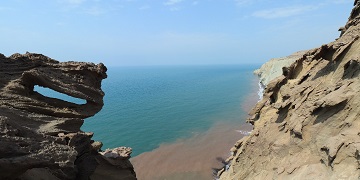 Due to being only 270 km far from Shiraz, visiting the azure Persian Gulf stretching far and wide in the southern end of Iran will be a great highlight for the visitors of Shiraz. Solitude coasts, tropical landscapes and tranquilizing ambiance of Persian Gulf are very much awaiting your visit.








Attractions:
1. Monuments ,along the way ,from Shiraz to Genaveh port
2. Persian Gulf and swimming in it subject to conditions


Itinerary:
Early ,in the morning depart Shiraz for Genaveh port (4 hrs). Choose a beautiful and solitude coast to set up tent and swim in the gulf (if possible). Return to Shiraz (4 hrs) and visit Sarab-e Bahram (1 hr) and Chogan strait (1 hr) along the way.


Inclusions:
1. Transport
2. Tour guide
3. Dinner

Approximate tour duration: One full day
Best time of operation: All year round