Kherameh to Neiriz (Bakhtegan lake side)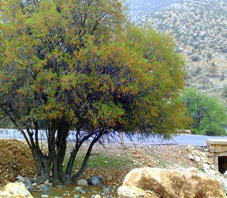 90 km east of Shiraz is a stunning lake called Bakhtegan which hosts some unique bird species among other wildlife. This diversity is the main reason of making this lake as one of the globe's worthiest ecosystems. In this tour, you will ride 115 km of the southern coast of the lake in two days.
Attractions:
1. Southern part of Bamu National Park
2. Cycling along the Coast of Bakhtegan Lake
3. Bahram-e Goor Protected Area (optional)
Itinerary:
Day 1: Transport the bikes and bikers from Shiraz to Kherameh (75 km). Ride around (3 hrs) and then enjoy lunch in the vicinity of the lake. In the afternoon continue riding (3 hrs). Stay overnight in a camp near the lake.
Day 2: Today boat on the lake (depending on availability). Ride (3 hrs) to the end of the lake and then towards Neiriz. Continue to Shiraz or Kerman and if interested visit Bahram-e Goor, a protected area, en route to Kerman.
Inclusions:
1. Transport (Pickup truck)
2. Tour guide
3. Breakfast, lunch & dinner
4. Camp
5. Bicycle
6. Necessary permission
Approximate tour duration: 2 days
Best time of operation: Spring & autumn