Iranian Hospitality
Name: Nicole Malpas
Email: pylnicmalpas@yaoo.fr
Nationality: Belgian
Visited Cities: Shiraz, Persepolis, Pasargades, Yazd, Ispahan, Naïn, Kashan and Teheran
Message: We visited Iran around the period of Now-Rouz 2016 and had a fantastic stay. Key2persia arranged a tailormade tour for my husband and me as we don't like to travel in a group. Everything was very smooth since our arrival. A driver picked us up at the airport and drove us to our accommodation. All the hotels booked were nice and clean. The drivers who took care of us were very sympathetic and were happy to help us to discover the beauty of their country. But what we really appreciated during our stay was the hospitality and the kindness of all the people we met. Iran and its people are far away from the image that the media present in the western world. Thanks to Key2persia to have organize this wonderful tour.
Name: patrizio briani
Email: pabria52@gmail.com
Nationality: Italian
Enterance Date: 9/3/2016
Visited Cities: Shiraz, yadz, isfahan, kashan, teheran
Message: We went to Iran March 2016, for a 11 days long trip: from Teheran with a domestic flight to Shiraz and, by car with Hussein – a very good driver – we came back to Teheran via Persepolis, Yadz, Garmeh, Isfahan (one of the most beautiful town in the world), Kashan. The country is really rich of very ancient evidences, from Achemenid to Safavid kings, the climate is desert with wonderful oasis, the weather is nice. Iranian peoples are very kinds everywhere; they talked friendly with us, about our country and our life and kindly they taking pictures with us, also with their own cameras. We visited a lot of countries, but Iran has been one of our more beautiful trip. Patrizio and Isabella
Name: IGNACZ Gyorgy
Email: ignacz_gyorgy@yahoo.co.uk
Nationality: Hungarian
Enterance Date: 07. 2017.
Visited Cities: Tehran, Yazd, Kerman, Shiraz, Isfahan
Address: Budapest, Hungary
Tel: +36 (20) 9561388
Message: Iran is a lovely, beautiful, historic country. It is absolutely safe to travel, to walk the streets day and night. I have seen quite a few young women from Europe travelling around in utmost safety. The people are very kind, helpful and ready to extend hospitality to foreigners at any moment. As soon as you stop in the street to have a look at the map, some one will step up to you to explain how to get to where you want to go. Unfortunately not many tourists visit the country due to misinformation by biased international press. You had best believe your own eyes, I suggest.
Name: Aleksandra Jaskólska
Email: jaskolska66@gmail.com
Nationality: Polish
Enterance date: 1.09.2016
Visited Cities: Teheren, Jazd, Isfahan, Shiraz
Message: Thank you for your help. Without you my trip to Iran wouldn'y be possible. You are really amazing!
Name: DUYCK
Email: patricia.duyck@skynet.be
nationality: BELGIAN
Visited Cities: Teheren, Kashan, Isphahan, Shirah, ...
Message: we were very satisfied with the service of the agency who helped us at all times, were very flexible and Always stand-by. All cooperators like driver, guides and other were very professional. we can only recommend!
Name: Stefanie
Email: strulik@gmail.com
Nationality: German
Visited Cities: Isfahan - Varzaneh - Fahrazad - Bayazeh -Kharanaq - Yazd - Saryazd - Zein-u Din - Raghe Canyon - Dasht-e Khak - Kerman - Rayen - Lut - Maymand -Persepolis - Shiraz
Message: In October 2017 I travelled for three weeks with my 7 year old daughter in Iran. Probably in some ways our trip was untypical. For one because I did not meet other tourists with kids in Iran, leave alone a single mother travelling with kids alone. Second because I had already set my mind to a certain itinerary prior to contacting Key2Persia (very roughly: Isfahan - Varzaneh - Fahrazad - Bayazeh -Kharanaq - Yazd - Saryazd - Zein-u Din - Raghe Canyon - Dasht-e Khak - Kerman - Rayen - Lut - Maymand -Persepolis - Shiraz). So I took on Key2Persia´s services primarily to hire a car with a driver and I had needed assistance with booking some of our accommodation. I came across Key2Persia through google and I can only sum up, that I am utmost satisfied with their services. Shima has been always swift and reliable in responding to all my queries. In contrast to other agencies I also contacted, I had the feeling she is indeed listening to what I would like to do and did not try to sell me their pre-planned standard tour or push me to book with their contract hotels. In all respects she was extremely resourceful and eager to attend to our special needs. Before departure I felt a bit hesitant to draft such a huge sum in advance to a strange account (due to the financial embargo apparently still in place). But fortunately everything went smooth and without hiccups and all money reached safe and was fully accounted for. What I generally liked was the transparency concerning costs. While other travel agencies I had asked for quotations (both in Switzerland/Germany and Iran) usually quoted lump sums, Key2Persia accounted for everything item independently, including their service charge which made it easy to compare with hotel websites and so on and at times turned out a better deal than booking directly (respondence of hotels from Iran is really poor and direct booking outside the cities almost is impossible because nobody replies…). Hence, I came up with the impression that booking through Key2Persia probably is the most economic way. The way Key2Persia handled our visa invitation letter (documents for visa on arrival) was very efficient and given that it had to be done all on very short notice, almost a small wonder that it all worked out so well in the end. There were no hidden costs later and also when during the trip I had to reshuffle hotel reservations because we spontaneously decided to stay longer in the desert Lut (awesome!!!!) this was arranged promptly and without extra charges. However, the best Shima did, and I am convinced that this is because she carefully listened to what I had in mind, that she put us up with Hamed as our driver. I had booked just "a car with a driver" which meant not a licensed guide to explain Iranian history in depth or guide us though the sights (for this I carried a book and for my needs that was sufficient) but our "driver" (Hamed) was so much more than just a driver and I thoroughly enjoyed to learn more about Iran through his perspective. A cautious driver, punctual, reliable, caring, generous, kind, always good humoured, funny, kids loving he was the perfect choice for us. He took it on himself to make us love Iran and made us feel safe all the time. He turned out extremely generous (not a single petrol stop without an ice-cream or treat for my daughter, no complaints ever for her biscuit crumbles all over his car every day, lots of patience for our spontaneous add ins, hiccups and delays). Generous above all with his time, as in he did not insist on an 8 to 5 job, but gave us the feeling that we are hitting the road together for having fun. I feel even hesitant to write all that here, because it might raise expectation in him having to go beyond what he has been hired to do. What he in fact he very much did. And we are very, very grateful for that indeed. Best is, I never had the feeling he went out of his way to secure a generous tip in the end. Which of course made the tipping more fun. On Iran in general: When I told friends about my plan to travel in Iran with my daughter alone many called me nuts. I can only say, that Iran is an awesome place to travel with kids (also for those who worry about safety issues, hygiene and so on). The country is soooo beautiful when it comes to landscape and the cities (Isfahan, Yazd, Shiraz) deservedly are culturally legend. But also my daughter loves Iran now: old forts to climb around and explore, she took 50 or more photos of different blue tiles awestruck over the beauty of all the different mosques (including two "glittery mosques"), perfect for hide and seek and enacting historical play games, deserts to explore and camp in, star gazing and shooting star counting, caves to explore and sleep in, mountains and rocks to climb, she collected colourful stones, loved the animals to respectively ride and/or pet (she rode camels and horses in the desert, and loved the donkeys, cats, goats, parrots and so on), everywhere we went she met other kids to play with, she "harvested" pomegranates and dates, she even went to school in Shafiabad with her new friend and in many places people gave her a chance to explore doing their "handicrafts" for herself, she loved dressing up in historical costumes in Yazd gardens, the colourful bazaars (she bought a kids burqa from her pocket money in Kerman - as well as fake Harry Potter glasses, a new suit for her teddy bear in baby shop and a glitter Iranian version of a spinner) and many exciting things more to do. Ich bin mit meiner 7 Jahre alten Tochter im Oktober 2017 drei Wochen durch den Iran gereist. Für mich war dabei die Unterstützung durch Key2Persia die beste die ich mir hätte wünschen können! In gewisser Weise war unsere Reise vielleicht untypisch, denn ich mag keine vororganisierten Rundreisen, sondern wollte unabhängig reisen und hatte mir bereits selbst überlegt wo es hingehen sollte (ganz grob Isfahan - Varzaneh - Fahrazad - Bayazeh -Kharanaq - Yazd - Saryazd - Zein-u Din - Raghe Canyon - Dasht-e Khak - Kerman - Rayen - Lut - Maymand -Persepolis - Shiraz). Eigentlich brauchte ich nur die Vermittlung eines Autos mit Fahrer-cum guide und zum Teil etwas Hilfe bei den Hotelreservierungen. Eher zufällig bin ich im Netz auf Key2Persia gestoßen und kann nur zusammenfassen, dass ich zufriedener nicht hätte sein können! Shima war jeweils absolut prompt und zuverlässig im Beantworten meiner Fragen und hat im Gegensatz zu anderen Travel Agents, die ich auch angeschrieben hatte, nicht nur stets umgehend geantwortet, sondern wirklich zugehört, was ich wollte (und nicht versucht mir eine Standardreise zu verkaufen oder mich in Hotels ihrer Wahl zu drücken) und hat sich dann extrem bemüht meine Wünsche umzusetzen. Was ihr perfekt gelungen ist! Das finanzielle war extrem transparent ohne versteckte Kosten. Und auch spontan haben wir vor Ort einmal umbuchen müssen, weil wir länger in der Wüste Lut bleiben wollten (genial!). Das wurde alles effizient geregelt, sehr kulant und trotz Hotelumbuchungen ohne Extrakosten. Das Organisieren unseres Visa (Dokument für on arrival) hat super geklappt und auch der Transfer von Geld auf Umwegen aufgrund des Finanzembargos lief verlässlich. Es wird einem ja mulmig so grosse Summen vorab ins "Nichts" zu überweisen. Aber alles lief mit Beleg und korrekt wie am Schnürchen. Das beste war aber am Ende der Fahrer (Hamed) den wir über Key2Persia buchten. Angekündigt und gebucht war Hamed als "Fahrer" und nicht als guide. Am Ende war Hamed dann aber vielmehr als Fahrer (verlässliches Auto, sicher und verantwortungsvoller Fahrstil) und letztlich auch vielmehr als ein guide. Von Anfang an kümmerte sich Hamed mit einer Selbstverständlichkeit um unsere Bedürfnisse, achtete darauf, dass wir nicht in irgendwelche Touri Fallen tappten, verhandelte geschickt unsere Interesse, übersetzte und erklärte uns Iran aus seiner Perspektive. Das war dann nicht das wissenschaftlich fundierte professionelle Erklären irgendwelcher historischer Stätten, für meinen Geschmack aber interkulturell wesentlich aufschlussreicher. Darüber hinaus war Hamed stets zuverlässig, pünktlich, bestgelaunt, lustig und es hat einfach Spaß gemacht mit ihm durchs Land zu reisen. Das ich mir vor der Reise Sorgen gemacht habe als Frau alleine durch den Iran mit meiner 7 jährigen Tochter zu reisen erscheint im nachhinein geradezu lächerlich. So kommt es mir eigentlich unnötig vor, herauszustreichen, das Hamed stets überkorrekt und respektvoll war (man also nicht in die "single Frau alleine reisend, mit allen negativen Konnotationen, Schublade" gesteckt wurde) und wir uns mit ihm stets sicher gefühlt haben. Ich weiß gar nicht ob man das hier schreiben soll, um dem armen Hamed gegenüber nicht auch eine unangemessene Erwartungshaltung aufzubauen, aber Hamed hat nie "auf die Uhr geschaut" und seinen Feierabend eingeklagt - und er hat definitiv 100 Mal mehr geleistet in jeder Beziehung als er vertraglich verpflichtet gewesen wäre. Er war in jeder Hinsicht großzügig nicht nur mit seiner Zeit. Extrem kindelieb und geduldig. Obwohl meine Tochter jeden Tag sein Auto vollkrümelte, war es am nächsten Morgen egal wie früh bereits wieder geputzt und aufgeräumt, es gab keine Tankpause, an der er nicht ein Eis oder irgend etwas für meine Tochter mitbrachte usw. Wir haben dann versucht uns am Ende wenigstens mit einem entsprechenden Trinkgeld zu bedanken (obwohl ich nie das Gefühl hatte, dass Hamed das in irgendeiner Form strategisch aus diesem Grunde so fantastisch war.). Zum Schluss noch kurz: Unsere Erfahrungen im Iran waren in jeder Hinsicht fantastisch. Mit der Travel Agency, mit dem vermittelten Fahrer aber auch mit dem Land. Was für ein landschaftlich wunderschönes, kulturell spannendes Land mit Unmengen an aufgeschlossen, gastfreundlichen, offenen, interessierten Menschen. Auch meine Tochter war begeistert (alte Forts zum rumklettern und Verstecken spielen, überall Kinder zum spielen, Tiere zum resp. reiten oder streicheln - Kamele, Ziegen, Pferde, Esel, Katzen, Papagei usw.), Wüste zum drin zelten, Höhlen zum erkunden und drin schlafen, uraltes Persepolis, wunderschön blaue Moscheen, Berge zum wandern und erklettern, vielerorts gab man ihr die Möglichkeit "ein Handwerk auszuprobieren", im Bazaar in Kerman kaufte sie sich eine Kinder Burqa (eine Fensterglas Brille und einen iranischen Glitzer Spinner) und in Shafiabad ging sie mit ihrer neuen Freundin mit zur Schule und so vieles mehr.).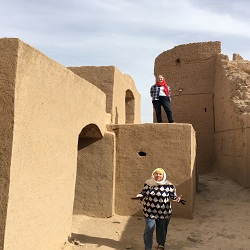 Name: Noreen Lynch
Nationality: Irish
Enterance date: 03/11/2017
Message: Wonderful well organised holiday. Top marks to Pars Tours, loved Iran, the people, the culture, the feeling of the country. Hamed our guide made the whole experience special. We will return
Name: Mohammed nasser
Nationality: British
Enterance date: Sat 21 October 2017
Message: Lots of history, culture, museums , palaces, mosques etc. Iranian hospitality is incomparable , lovely people, excellent food and our our guide Movv jabs and the driver deserve a special mention. Their knowledge of the sights and sense of humour madei it very easy for us . Howe ever obtaing Iranian visa is a proper nitemare. Make it easy and you will get lots more tourists. Aliye was most help ful and made this process bearable.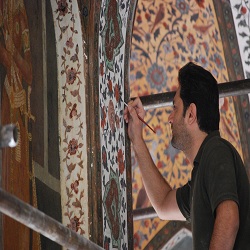 Name: Roger Steohenson and Jane Mahaffey
Nationality: British
Enterance date: 06.10.2017
Message: Tour Planning and Organisation We cannot praise Aliye highly enough. From making initial contact to the significant problems with our visa application she worked hard to ensure that our holiday went ahead and keep us informed. She replied promptly and fully to emails and inspired confidence that any difficulties would be resolved. As indeed they were. It was an absolute pleasure to meet her and the owner of the agency in Shiraz and we would have no hesitation in recommending Pars Agency to others. Hotels We chose the "luxury" tour and despite Aliye's caveats about Iranian hotels not being up to European standards, we were entirely satisfied with our accommodation. The Shiraz Hotel was probably the most comfortable but for style and character the Kashan Ameriha simply can't be beaten and the service there was impeccable. The only example of disappointing service was at the Fahadan in Yazd. The hotel itself was fine but on arrival at 4pm, the room had a tray of dirty dishes on a chair and dirty linen on the floor. The following day, we returned to the room at around 1.30 to find the room only half made up and the bed sheets in a pile. When we returned again at 4pm it was still in the same state. When we raised it with the receptionist he became very defensive and told us the room had been done at 8am when we hadn't left until 9am, implying it was somehow our fault. The manner in which he dealt with this was very poor. However, our guide Vahid intervened robustly and took all care to ensure the matter was remedied. We should say, the girl on reception was unfailing charming and helpful as were the other members of staff we met but there does seem to be an issue at this hotel with housekeeping and customer service. Food We really enjoyed the Iranian food and without question, our best experiences were in small local restaurants catering to the locals. We will never forget the meal at Moslem in Tehran! It was great and we were able to dine shoulder to shoulder with locals. We were less enamoured with the "tour group" restaurants, catering for bus loads of foreigners, especially as we were a group of only two. We realise they have a place but they were not for us. We also had two lunches in hotel restaurants in Esfahan where we were the only diners in large echoingly empty restaurants which totally lacked atmosphere. There was no criticism of the food but we would have preferred to eat at say The Bastani in the Bazar to enhance the Iranian experience. The Trip This surpassed expectations. It was varied, interesting and covered all the main sights we could have hoped to see in the time we had available. The lengthy drives were broken up with interesting sights along the way, we were mostly able to avoid the big groups and, thanks to Vahid's organisation, the whole thing ran like clockwork. Our personal highlights were Persepolis, lovely Yazd, Esfahan including the little Sheikh Lotfollah mosque and Zein O Din. Pretty much all of it really!! There wasn't a day when we didn't have a great time sight seeing. Our Guide Vahid was always on time, took great care of us and made sure that our trip ran smoothly from beginning to end. We were pleased to discover that, in the chaos that is Iranian traffic where to a simple European there don't appear to be any rules of the road at all (!), he proved to be a careful and safe driver. He went out of his way show us extra sights if time allowed and he was very knowledgeable and informative about the history and architecture of the places we visited. If there was a difficulty, it was that we did struggle at times with his English. He had a wide vocabulary but his sentence construction could prove confusing and difficult to follow and we sometimes also had difficulty making ourselves understood to him. Also, and we appreciate it may be a cultural difference but we did dislike having food pressed upon us so insistently and when we had specifically said we had had enough. This however is a small point in what was otherwise an excellent trip We will be writing very positive reviews on Trip Adviser and Lonely Planet and once again would strongly recommend Pars to anyone planning a similar trip. Thank you all for a wonderful experience With best regards Jane and Roger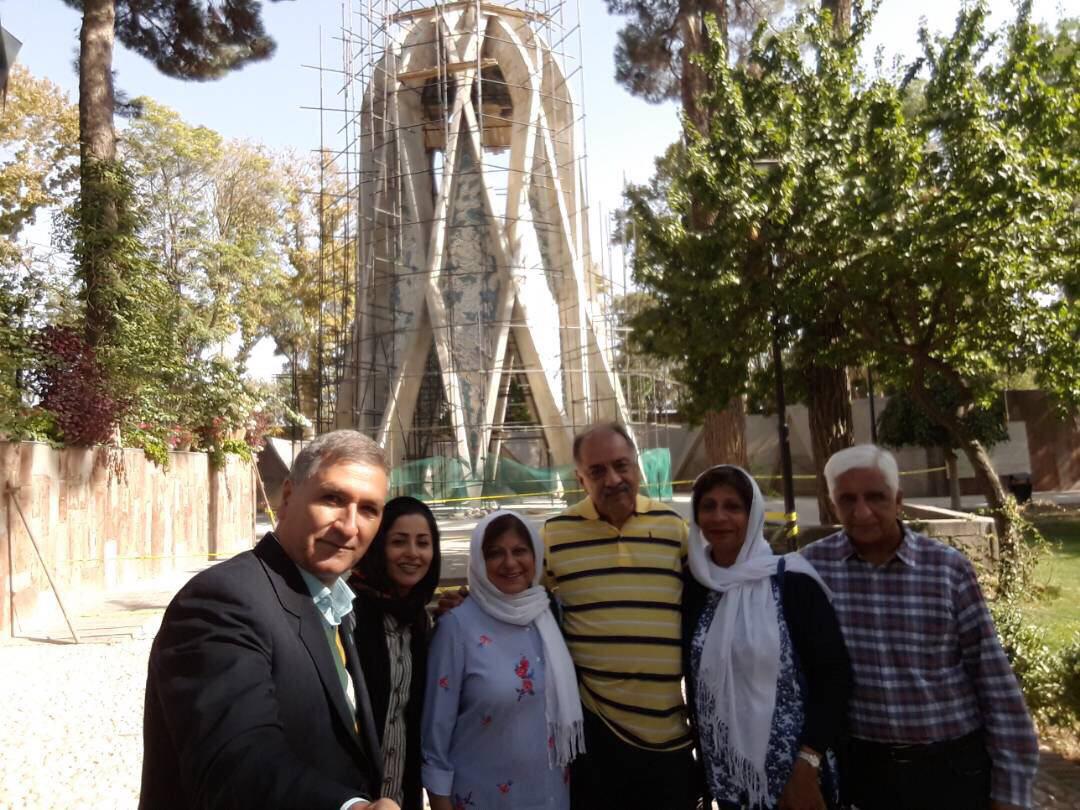 Name: Azim Virani
Nationality: Canadian
Enterance date: September 19 2017
Message: WE HAD A WONDERFUL TOUR OF IRAN ARRANGED BY ALIYE WHO DID A GREAT JOB OF THE CITIES WE VISITED AND THE HOTELS WE STAYED IN.THE PEOPLE IN IRAN WERE VERY WARM AND HOSPITABLE AND ALL OUR DRIVERS WERE VERY GOOD ESPECIALLY MOSTAFA WHO WAS WITH US FOR ABOUT 12 DAYS.THE MOST IMPORTANT PART OF OUR TRIP WAS OUR TOUR GUIDE LILY(LEILA)WHO WAS THE BEST TOUR GUIDE WE HAVE HAD IN ALL OUR TRAVELS AROUND THE WORLD.SHE WAS EXCEPTIONAL AND WENT OUT OF THE WAY TO MAKE US FEEL COMFORTABLE AND MADE SURE OUR TOUR WAS THE BEST.SHE BECAME PART OF OUR FAMILY.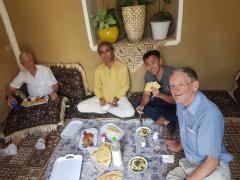 Name: David gibson
Nationality: United Kingdom
Enterance date: 08/09/17
Message: This was a carefully constructed tour which covered not only the major sites of Tehran, Persepolis, Shiraz, Kerman, Yazd and Isfahan but also the holy town of Mashhad and the green area around Gorgan on the Caspian sea. The standard of hotels was excellent, the night in the caravanserai more basic and the night in the desert somewhat primitive but worth it for the fantastic view of the night sky without any light pollution.
Name: Judith Kilroy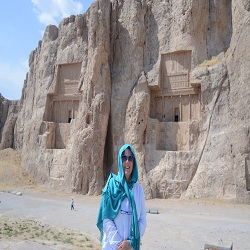 Nationality: Australian
Enterance date: 15 September 2017
Message: Thank you to Aliye and the team at Pars Tourist Agency for a wonderful trip and a special thanks to our fantastic guide Omid. His knowledge of Iranian history, and his professional and friendly manner made this trip one we will never forget. I am looking forward to my next trip and next time will take one of the longer itineraries.
Name : Sue Murphy
Nationality: Irish
Enterance date: 14/09/2017
Message: Fantastic service throughout the whole process. Aliye was always helpful in email correspondence and everything went very smoothly, from the visa authorisation number process, the airport pickup, the hotel transfer (I also booked an extra night), through to the guides. Even the slight blip on the first day was handled professionally and efficiently by Omid (my Tehran guide). Guides and drivers are of a high standard and certainly made a great attempt to teach as much as possible about the long and detailed history of Iran/Persia. This tour and Iran itself are a total highlight of all my traveling experiences.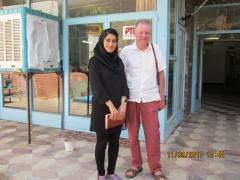 Name: Tony Fletcher
Nationality: United Kingdom
Enterance date: 9 September 2017
Message: I am still in a daze after a fabulous 16 days touring around Iran in a very small group consisting of myself, one other person, and our driver/guide Moji in his own car. It felt like three friends on holiday together, it was so personal. Moji was incredibly friendly, helpful and knowledgeable, taking us to many places off the beaten tourist trail, and seemingly knowing the streets of every city, including alleyways, as though he had lived there. The Iranian people were so friendly and welcoming, I lost count of the number of times we were stopped for conversations, selfies etc. Finally, I must mention Aliye Jafari of the Agency, who more than ably helped us through the difficult process of visa application (being British, this is far from easy) - it was a pleasure to meet her and hand over the cash (with how many tour companies would you not hand over a penny until two days into the tour?). A little piece of my heart was left behind in Iran - I shall certainly return, and equally certainly it will be with the wonderful Pars Travel Agency, who I wholeheartedly recommend to anyone thinking of visiting this wonderful country.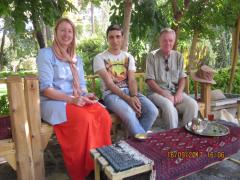 Name: Karen
Nationality: UK/ Australian
Enterance date: 9 September 2017
Message: What an incredible, amazing, breathtaking, wondrous place is Iran! And Key2Persia did the most perfect job of helping us to explore it. Aliye Jafari was a fantastic help in patiently and robustly answering my unending questions (and even ones I did not know to ask) and helping me to get everything sorted to travel. Our guide Mojtaba just made the trip exceptional. He was the sort of guide you wish you had but never thought existed – knowledgeable and patient – going above and beyond to make sure we always felt we were experiencing everything Iran had to offer. It has been a week since I have returned home and I can't stop thinking about Iran and wishing to be back there. The Iranian people in general also made the trip so incredibly special as they were unfailingly polite, generous, welcoming and genuinely curious about us. I could not have felt more wanted or safe in any country. We did the standard Romance Tour (16 days) and experienced so many different aspects of Iran. The trip was very well put together and extremely well priced with all of the inclusions and the great standard of accommodation. I cannot thank Aliye and Mojtaba enough for how good they were to us and I can absolutely highly recommend Key2Persia as the best travel agency to use to visit Iran.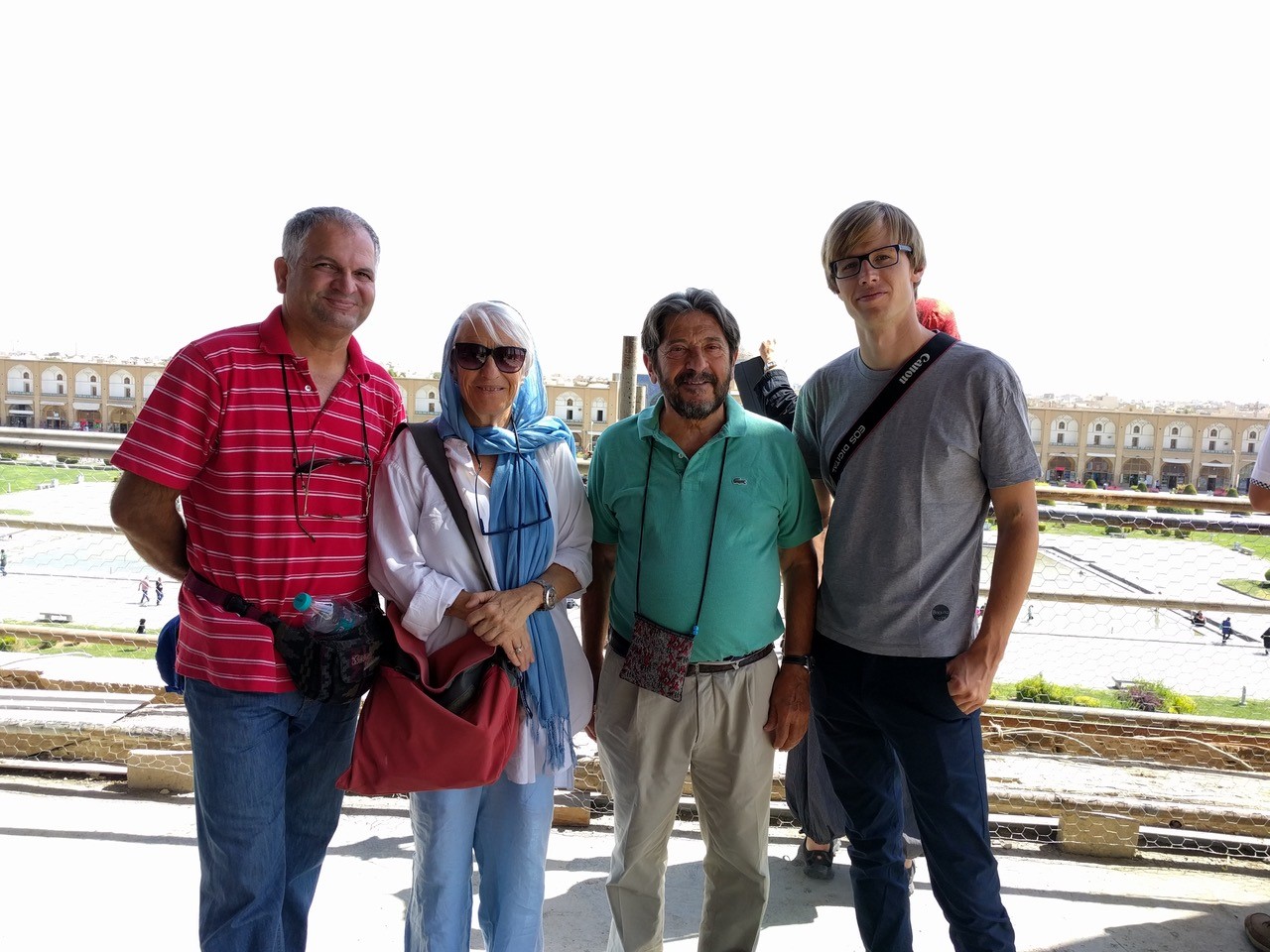 Name: Alex Wolf
Nationality: German
Enterance date: 2016-09-03
Message: We found our stay in Iran extremely interesting. Let me try to give you some helpful feedback: - Ordinary Iranians are very nice and interested in foreigners. For this reason we really enjoyed spending some time wandering around the cities without the guide, to explore on our own and have direct conversations with people. - We were especially impressed with the small places we visited. We modified the schedule in several spots, and those modifications were really worth it. They led us to places such as Qal'eh Dokhtar and Kharanaq that have few tourists and were very impressive. We were very happy with the fact that the guide accommodated all our changes. - Our guide was extremely friendly and helpful. My father in law had difficulties walking and Said was always there to help. He also took care to assure we always had enough water and sometimes got us local fruit and other snacks. His knowledge of the sights and history though was fairly limited and communication in Italian wasn't flawless. - One of the hotels (the one in Isfahan) was far below the standard of the others in terms of cleanliness. - Iran has an extremely long and interesting history. I would have liked for that to be more clearly in focus. The most impressive sights for me were the tombs of the aecheminid kings and persepolis.
Name: George & Peta McLean
Nationality: Australian
Enterance date: 13 August 2017
Message: In August 2017 we took PTA's Brilliant Persia 21 day tour. We started with 2 days in Teheran,taken through many palaces, museums and markets by our guide Niloofar. She was both knowledgeable about the city and expert at navigating thru it by taxi, metro and on foot. After a flight to Shiraz, Reza Parikhah was our excellent guide and driver, taking us north through Persepolis, Isfahan and kashan, west to Hamadan and Kermanshah, up the western side through Tabriz to the Azerbaijan border, then east through Ardabil to the Caspian Seaand back to Teheran - a long way at a hot time of year. Reza knew all the history, what to see, where to eat, and what to eat locally. We loved the rugged mountain country, beautiful public gardens and buildings, including many mosques; and the sense of history and continuity we got from many sites - prehistoric, ancient, mediaeval and recent. With so much to offer, Isfahan has to be the highlight of our tour, but we thought the caves and underground lake at Ali Sadr were very impressive and the best we had seen anywhere. We liked the Iranian people wherever we went - eager to greet usand be in a photo with us, delighted that foreigners had come to see their country, helpful and convivial with each other. Most hotels were good, some were sumptuous. One was poor, but it was the only option if one wanted to be near Takht-e-Soleimon. Pars Tourist Agency and Aliye Jafari served us very well. PTA put a lot of effort into getting our visas, and kept our tour on foot at the original price, even though our number fell to two, and our start was delayed due to a visa difficulty. Our choice of August was not the best - very dry and still hot. The country would be much greener and the weather milder in Spring (March/May) we believe.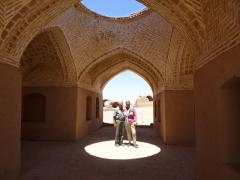 Name: Peter and Riet van der Gulik
Nationality: New Zealand
Enterance date: 30 June 2017
Message: We had a great time on this trip. Fantastic nature and history. Lovely people we have met and a great driver guide we had. We can really recommend this tour. North west Iran is off the beaten track and very nice to visit. We had lovely 4 weeks in Iran. we enjoyed the food, good hotels and the friendly people made it extra special.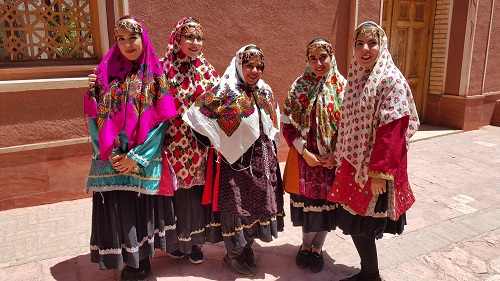 Name : Joanna and Mariusz
nationality :New Zealand
Date :
Message :
We took part in the Perfect Persia 26 day tour of Iran in May 2017. We would like to thank Aliye Jafari, who was very reliable, diligent, our first line of contact with PTA. Special thanks go to Abbas Ghanaatiyan who was our excellent driver and very professional guide. The tour was exceptional, very intensive, full of activities. There were a lot of highlights but the most important were very friendly, helpful, warm and engaging people and always enthusiastic and supporting Abbas. Iran is a very safe, welcoming, full of history and beauty country. The taste and variety of vegetables, herbs, nuts, honey, fresh and dry fruits, including the old varieties, was just amazing. There are only a few places in the world left with such good quality, intensity and concentration of nutritional goodness in the food produced from the yet unspoiled earth.
We highly recommend Pars Travel Agency as your best choice for organising travel in Iran.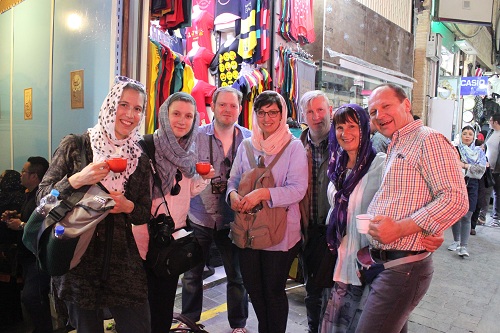 Name : Kathrin
nationality :Austria & UK
Date : 09/05/2017
Message : We recently got back from a stunning trip to Iran having travelled from Tehran to Shiraz and working our way back up visiting Persepolis, Yazd, Esfahan and Kashan. We particularly enjoyed the overnight train ride from Tehran to Shiraz which took us through changing landscapes giving us a great glimpse into the vastness and beauty of the country and allowed us to meet some of the extremely friendly and welcoming locals. We were equally impressed by the ancient sites of Persepolis and Necropolis as well as the architecture of the mosques in Esfahan (to name just a few). Our guide Reza really enhanced the trip with his detailed knowledge and unrushed style allowing us to soak up the atmosphere. He also managed our group's varied expectations and interest exceptionally well. Aliye, who organised the trip for us, was extremely patient (given that we probably sent her a new request on an almost daily basis for 2 months!) and went out of her way to accommodate all of our needs and requests. She guided us through the visa application process which despite our concerns went very smoothly. All in all a very big thank you to all involved in making it such a memorable experience.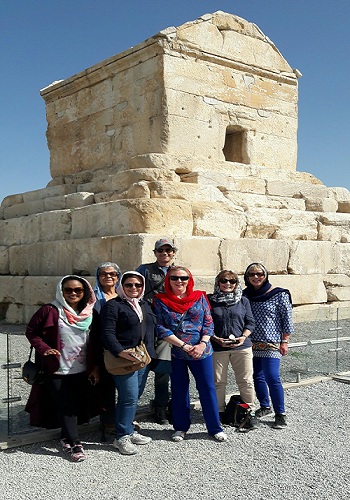 Name : Sheila Ellis
nationality :United Kingdom
Date : 06.05.17
Message : Amazing itinery. Saw so much in a very short time. We were made to feel very welcome. Hotels were comfortable and really enjoyed the quirky boutique hotels. Food in all designated restaurants was all good but a few recommendations would be helpful when we had to find our own food in the evenings.Would have been good to know day before what the excursion would entail to ensure dressing appropriately....footware mainly. My only criticism would be that we visited too many museums on our first day in Tehran.The drivers during my visit were superb and had some long drives. Everyone was too tired to appreciate them fully. It would also be useful to tell your clients that there is no money exchange airside at the airport....only available land side. I did ask but guide was unable to tell me. The internet tells you both sides and this is not true.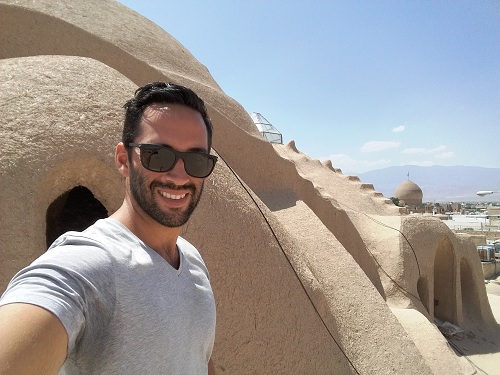 Name : Travis Ricardo Murillo
nationality :México
Date : May 6th 2017
Message : Endless conversation,insight, and fun accompanied our small group of four throughout the endless beauty of Iran. Thanks to PTA to help facilitate and enhance our experience. We set out on the, "Glance of Persia" tour with an English speaking driver named Muhamed. Muhamed was fantastic as he was patient and knowledgeable with all of our needs. We only had one descrepancy and that was with pick up at the airport but that was not even really an issue as customer service at the airport helped us call the hotel and the hotel covered our taxi. Everybody in Iran that we met were so helpful and kind. PTA was a wonderful experience with well thought out itinerary, you knew exactly what you were getting with no unpleasant surprises and with great friendly people. I will not hesitate in doing another tour with PTA! Thank you so much and I hope to visit Iran again in the near future.
Name : Alex Wolf
nationality :German
Date : 2016-09-03
Message :

We found our stay in Iran extremely interesting. Let me try to give you some helpful feedback: - Ordinary Iranians are very nice and interested in foreigners. For this reason we really enjoyed spending some time wandering around the cities without the guide, to explore on our own and have direct conversations with people. - We were especially impressed with the small places we visited. We modified the schedule in several spots, and those modifications were really worth it. They led us to places such as Qal'eh Dokhtar and Kharanaq that have few tourists and were very impressive. We were very happy with the fact that the guide accommodated all our changes. - Our guide was extremely friendly and helpful. My father in law had difficulties walking and Said was always there to help. He also took care to assure we always had enough water and sometimes got us local fruit and other snacks. His knowledge of the sights and history though was fairly limited and communication in Italian wasn't flawless. - One of the hotels (the one in Isfahan) was far below the standard of the others in terms of cleanliness. - Iran has an extremely long and interesting history. I would have liked for that to be more clearly in focus. The most impressive sights for me were the tombs of the aecheminid kings and persepolis.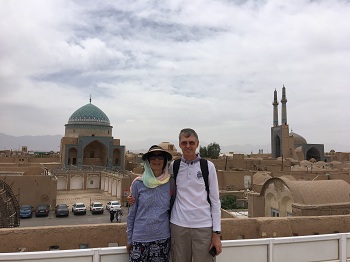 Name : Elaine and Richard Allen
nationality :UK
Date : 16.04.17
Message :

This was a great 11 day trip from Shiraz to Tehran. Aliye in the office was friendly, thorough and patient, giving us confidence in the arrangements that turned out to be fully justified. One of us travelled on a UK passport so we were required to be guided most of the time. However we struck the jackpot with our personal guide Alireza and, after seeing other English language guides in action, we cannot imagine how we could have found anyone better. Alireza was knowledgeable and flexible in accommodating our preferences, for example visits to Kharanaq and Chak Chak, he took us to local restaurants rather than to hotels to eat, and his advice throughout was sound and balanced. He also arranged for us to visit the inner sections of holy sites when he could so easily have said this was not possible. Two observations we made have been accepted by the office and do not detract from a splendid experience. Firstly, our guide had a detailed itinerary of specific sites to be visited that was not given to us. Regular independent travellers may well develop their own idea of what to see and would appreciate knowing in advance exactly is included and what would need to be paid for additionally as extras when there is time (entry fees are not excessive). Secondly, rooms in the old wing at Safaiye Yazd are of a much lower standard than those in the new main block, and this room was by some distance the least impressive of all the hotels in the top price bracket - there were neither bedside lights nor any raised step to prevent shower water flooding the whole bathroom. If this hotel is included, check which section is offered and consider asking for an alternative if only the old wing is available.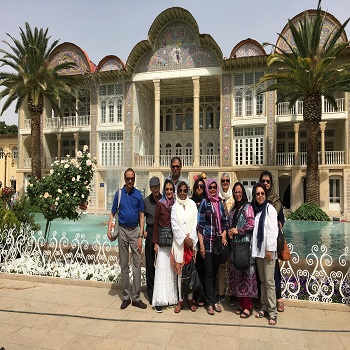 Early in 2014, when the sanctions had not yet been lifted from Iran, and there was much misinformation about Iran, we a small group of 6 individuals, explored the possibility of touring Iran.
Of all the tour agencies we contacted in the West and in Iran, PARS Tourist Agency from Shiraz stood out the best in terms of pricing, promptness in responding, information provided and the processing for visas and entry to Iran. The guides provided by the agency were very knowledgeable with a good command of the English language. They were very courteous, considerate, helpful, very friendly and professional.
Since our first tour in April 2014, we have visited Iran again several times in the last two years taking with us groups ranging from 12 to 35 individuals, and shall be bringing more and more people to visit this wonderful and beautiful country and its very hospitable people in the future. The staff from PARS and specifically Aliye has always met and exceeded our expectations in arranging our group tours to Iran.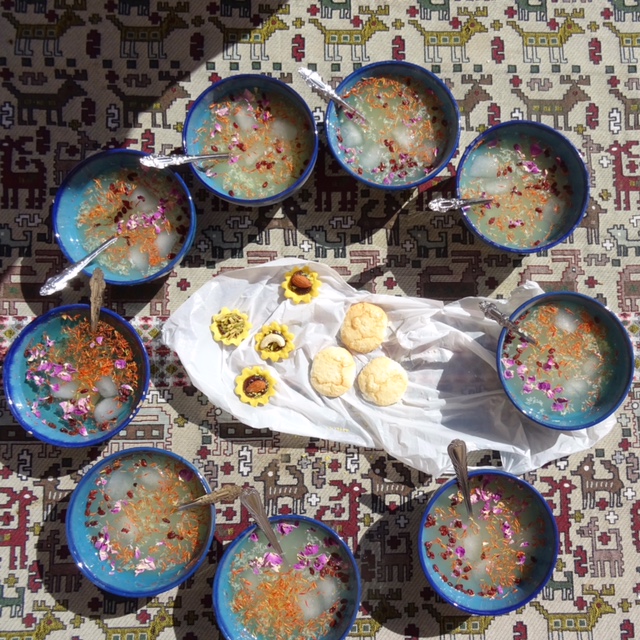 Name : Jan Sieben
nationality :Netherlands
Date : 12/12/2016
Message :
In November 2016, we visited Iran with two couples and two singles. As this was our first trip to Iran, we wanted a private guide and transport. Our intention was to visit two cultural cities, two desert towns and two religious towns. Moreover, we wanted to stay in traditional hotels.

Travel agency PTA was recommended to us by a fellow countryman; he visited Iran many times. We discussed (by mail) our plans intensively with Aliye Jafari of PTA, who was always very prompt and accurate in responding. She translated all our wishes for the trip perfectly in the final program. We stayed in nice hotels and enjoyed the local cuisine. We travelled with convenient transportation, reliable drivers and knowledgeable guides. They showed us with enthusiasm the rich heritage of the Persian culture and highlights from the recent history of modern Iran. So, like our fellow countryman, we can recommend Travel Agency PTA.
Name : Brian G
nationality :USA
Date : 2017/2/15
Message :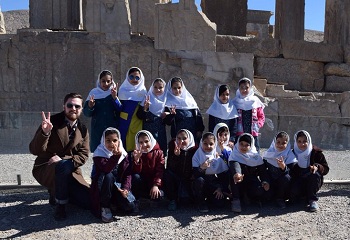 I had a truly wonderful time in Iran on the 12 day Treasures of Persia tour. I found the sites, history, culture, and food of Iran to be incredible, but the best part of my trip was the people. I met so many kind Iranians during my trip and never once felt uncomfortable. The people of Iran showed me so much hospitality and wanted to take selfies with me all the time. I would like to thank Mrs. Maryam Shahrokhi for helping me arrange my trip and accommodating my requests. Most of all I would like to thank my guide Mr. Koroush Shakeri for his professionalism, kindness, and knowledge of Iranian history and culture. I would highly recommend Pars Tourist Agency.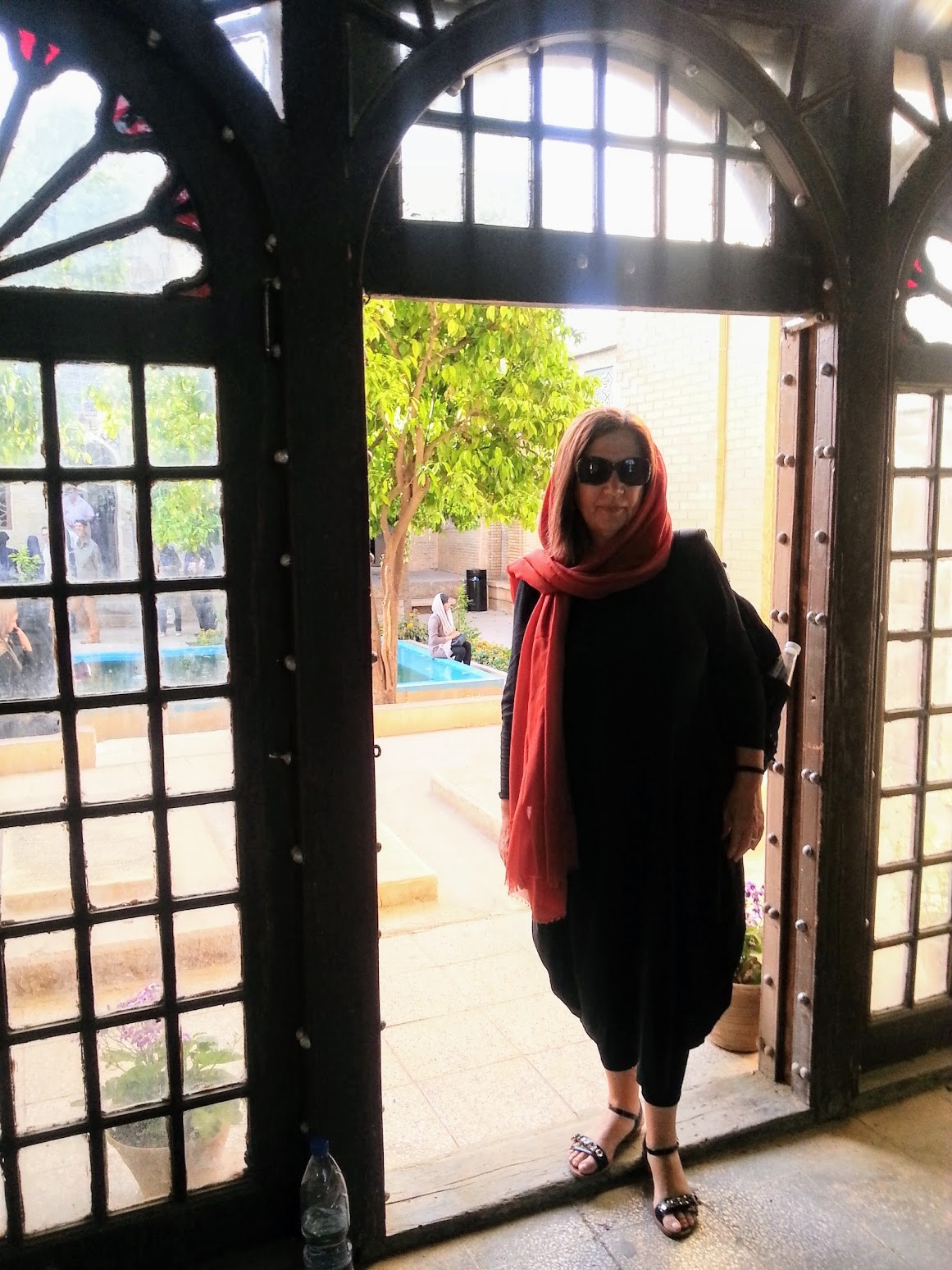 Name : Maria de Lourdes Centeno
nationality :Portuguese
Date : April 9, 2017
Message :

Together with two female friends, I made a tour through Iran, starting in Tabriz and ending in Shiraz. When I contacted PTA, I had already a specific tour and hotels in mind. I had already contacted several agencies, but Pars Traveling Agency, namely Mrs. Aliye Jaferi, showed to be a very reliable person, answering my emails every day and not avoiding questions as some others did. Their offer was better than the other agencies have done, so we decided by PTA, and we are very pleased that we took that decision. She managed to reserve most of our favourite hotels, and everything was as mentioned in the Voucher. When we contacted her we were a group of six people. The group was reduced to three and she manage to find a solution that was quite good and did not increase the price. The Tour Leader was Mr. Heidar Alizade, that was not just a good guide, but a gentleman. He was very patient during the whole tour. We visited Tabriz, Kandovan, Ardabil, Masouleh, Ramsar, Tehran, Kashan, Abyaneh village, Esfahan, Nain, Yazd and Shiraz, with stops in Pasargarde and Persepolis. We found the Iranian people very gentle, the country beautiful and very safe. Overall I would not hesitate on recommending PTA to my friends.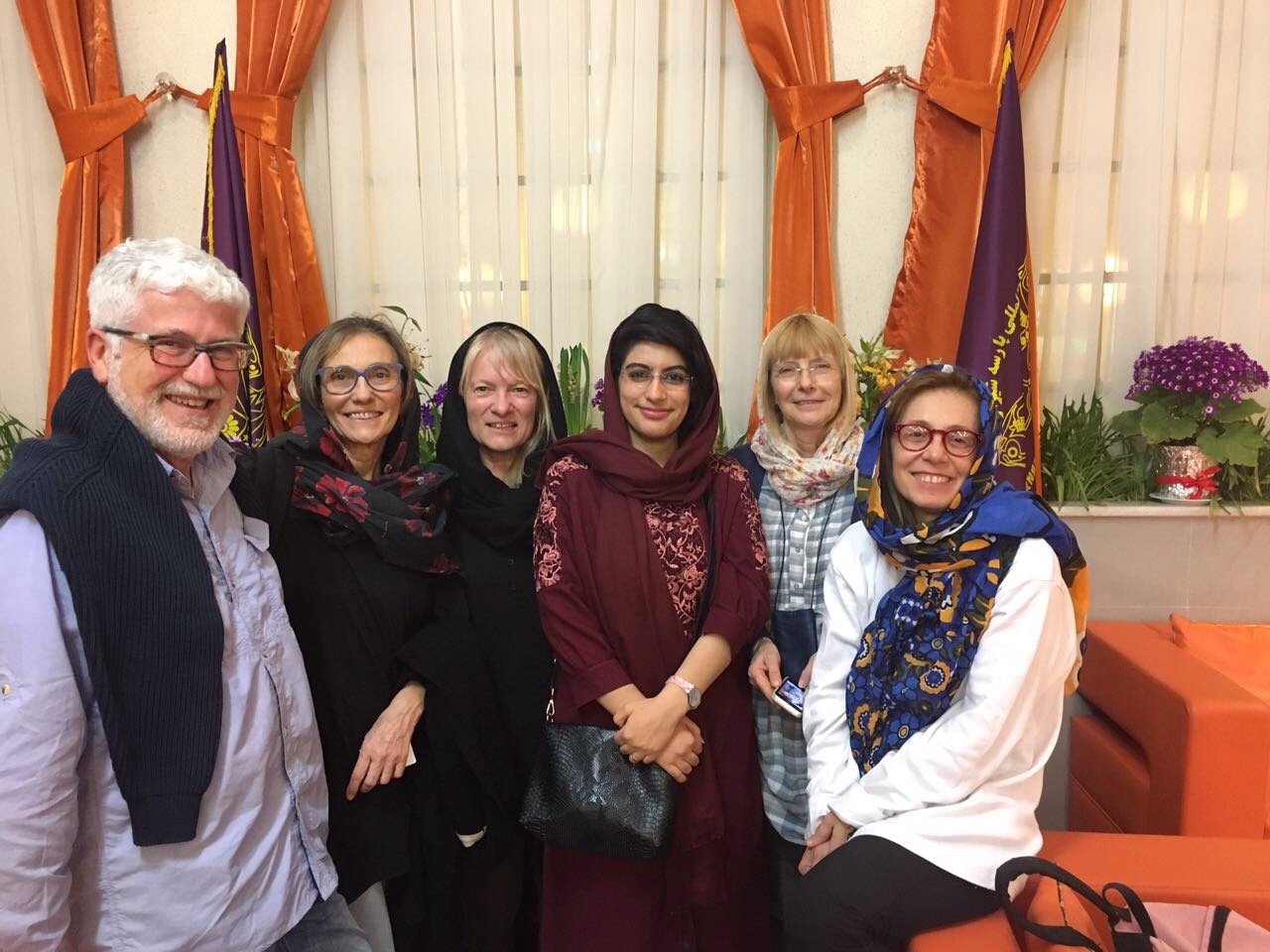 Name : Maria Teresa Bertoletti
nationality :Italian
Date : 30/03/2017
Message :

L'Iran è stato in cima alla lista dei miei desideri fin da quando avevo 18 anni ma ho visto mezzo mondo prima di poterlo finalmente visitare. Le agenzie in Italia propongono organizzatissimi e costosissimi viaggi ma noi cercavamo un viaggio che ci consentisse di muoverci in autonomia e con i servizi essenziali prenotati. Con Pars tourist Agency abbiamo avuto tutto ciò che desideravamo ed anche di più. Aliye è stata fantastica in tutto, puntuale nei contatti precedenti al viaggio, esauriente nelle risposte, precisa nelle prenotazioni, abile nel trovare hotel puliti e carini senza andare nel sontuoso. I due drivers (Amir a Teheran e Reza da Shiraz a Teheran) simpatici, gentili ed impagabili nel destreggiarsi nel terribile traffico iraniano. Mi aspettavo di trovare un paese meraviglioso ma ho trovato molto di più, perché oltre ad un patrimonio culturale e storico inestimabile, il vero valore aggiunto sono gli iraniani. Un popolo bellissimo, gentile ed ospitale. Di sicuro ci tornerò e mi rivolgerò nuovamente ad Aliye ed alla sua agenzia.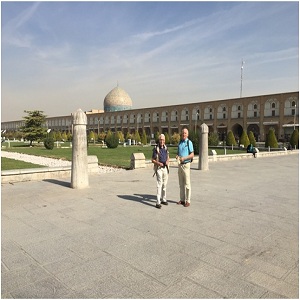 Name : Paul Howes Smith
nationality :Dutch
Date : November 7, 2016
Message :
Together with a brother in law of mine, I made the Open Jaw Essential 11-day tour through Iran. In one word, this has been a wonderful experience. The things we visited were amazingly beautiful and the people were so friendly and hospitable. We traveled from Shiraz, via Zeinoddin, Yazd, Isfahan, Abyaneh, Kashan, Qom to Tehran. On our tour we we got impressed by the beautiful architecture, the landscape and several historical sites (Persepolis, Pasargadae e.a.), we got to know more about the very rich history of Iran and also got some idea of modern life in Iran.
Having the appetite beforehand of visiting Iran as an interesting and to us as a relatively unknown country, this was strengthened by the way the preparations of our journey were made bij PARS Travel Agency. This was particularly done by the very professional and pleasant way mrs. Aliye Afari had contact with us and arranged the details of our tour. We had good hotels, a very pleasant and safe driver, Behzad, and , Sajad, who especially as a tour leader rather than as a guide did their job well. In short, many thanks Aliye.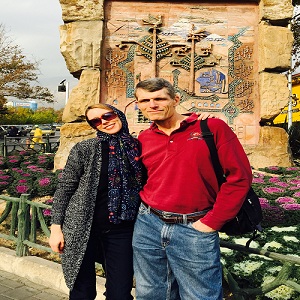 Name : Chris Durant
nationality :USA
Date : November 17, 2016
Message : My wife and I had a wonderful experience on our too short "Glance of Persia" tour in November, 2016. Iran is fascinating, with a rich history and culture, and the people were uniformly warm, friendly, curious, and welcoming. So much for our "Death to America" fears. When the people we came into contact with found out that we were Americans, we were greeted with genuine happiness. Our guide Afshin really enhanced our experience. His sense of fun, humor, and first-rate skills as a raconteur made the trip so much more enjoyable than if we had tried to do the trip by ourselves. Afshin introduced us to some enchanting people, found us the some of the most delicious meals we've ever had, and kept us all laughing during hours of driving through the countryside. One of the best trips we ever went on, except for my kidney-stone attack. But thanks to Aliye at PARS tourist agency, I received excellent medical care in Shiraz at Dena Hospital. The best part was that after day-long battery of tests and doctor consultations, the total bill was less than $100! What a great country! What a great trip!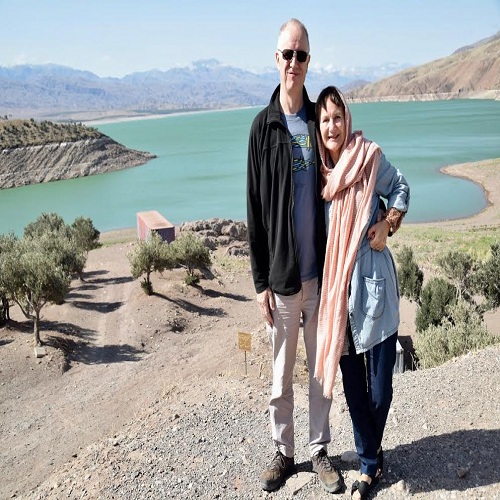 Name : Lila Kostiuk
nationality :British
Date : 13/10/2016
Message : Being British, we were obliged to tour Iran with a tour company. After contacting several tour agencies in Iran, we chose Pars Key2Persia primarily due to the professionalism of Aliye Jafari in sales and marketing. Her responses were prompt and answered all our questions, giving us confidence to book the Perfect Persia Tour (26 days) . Our tour guide was Afshin. He was remarkable, with boundless energy, enthusiasm, a good sense of humour and an in depth knowledge of his country be it history, culture, food or where to buy the best walnuts, best saffron,best melons and handicrafts as well as accepting the group requirement of finding a daily coffee shop along with a constant supply of chai. Afshin's love for his country translated to a truly memorable and magical Persian experience. Within the itinerary (which was comprehensive) there was still room for extra interests – for example, visiting the music museum in Esfahan. Our driver Amin was excellent. He was cautious and considerate (not common attributes amongst Iranian drivers) and kept the minibus clean. He also burst into Persian poetry at a moment's notice. There was a lovely rapport between Afshin and Amin. The hotels ranged from good to very good to excellent and the food in the restaurants selected by Afshin was delicious. With the western media's portrayal of Iran, we were not sure what to expect. It is a beautiful country with the most hospitable and welcoming people you could ever wish to meet. There was no negativity at any time from anyone. The landscapes were dramatic with colourful ethnic groups whilst the art and architecture from earliest pre history to Persepolis to the Sassanid, Saryazd mud brick citadel to the wind towers of Yazd to the breathtaking Lotfollah mosque in Esfahan were magnificent. The bazaars and roadsides overflowed with seasonal fruits and vegetables and the shops were stacked with spices, dried fruits, textiles, ceramics and copperware. The colours were vibrant. If 26 days is too long, then a shorter tour of Esfahan, Yazd and Shiraz is a must. We highly recommend Pars Key2 Persia and look forward to using their services again. We wish them every success in the future.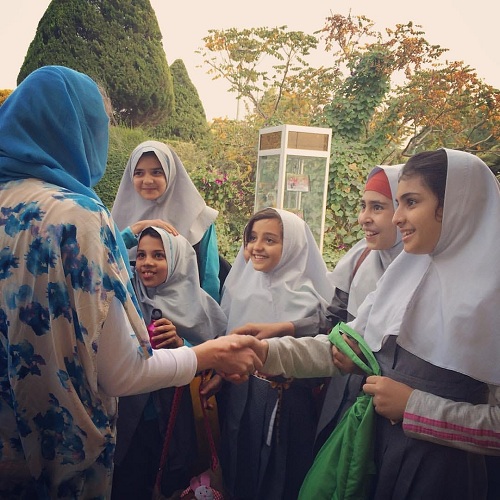 Name : Rob Hole
nationality :New Zealand
Date : 20 October 2016
Message :In search of beautiful architecture and a less familiar history and culture, my family including two adult daughters visited Iran with Pars and we were not disappointed, not at all! We had been told Iran would be safe and friendly - well, that is an understatement - it seemed to us to be a safe haven in a rather mad world at present! Pars provided excellent guides and drivers and good hotels. Already friends, acting on our recommendation, are finalising their plans to visit Iran with the assistance of Pars.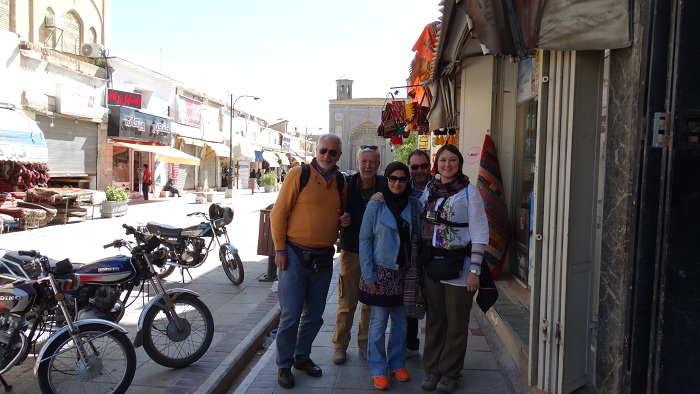 Name : Giuditta
nationality :Italian
Date : April 2016
Message : we had an amazing experience from all points of viewi! Organization was perfect and punctual, the guide was very good and the driver was our Rambo doing everything that requested physical efforts! People in Iran are amazing and so kind and the country is spectacular, with a lot of history and great culture! Aliye, our tour manager, was perfect in the organization and always nice and available which is not so common! It was amazing having the guide traveling with us and helping in Avery kind of situation, he was patient and always available! I hope I will have a chance to come back to Iran soon to visit other amazing places! Thank you for creating such a wonderful trip!
Name : Joseph
nationality : American
Date : November 2015
I had a positive experience with key2persia tours. I spent the weekend in Tehran and my English speaking guide, Pouran, was kind, knowledgeable, patient, and hospitable! She knows Tehran very well and we visited all the main sights and made sure to visit some delicious bakeries as well (upon my request.) I opted for the IranLife tour option so we mainly walked, took the bus, metro, and at times, taxis, throughout the city. Overall I would use key2Persia again and pick Pouran as my tour guide!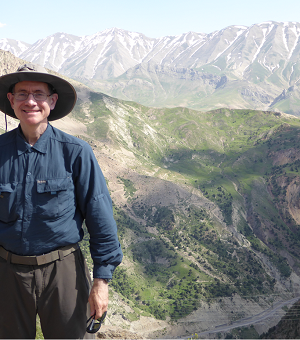 Name:Steve Schechterman
nationality : USA
Date :7 May 2016

I spent almost 1 month in Iran: 12 days on Iranlife `Treasures' group Tour, 10 days private custom tour to West and Northwest, and then 4 days climbing Mt Damavand. Outstanding trip! As you know, as an American I had to travel with a group or guide, but it turned out to be a wonderful experience. Aliya (manager and my email contact with the company) was extremely responsible and efficient, presenting a very professional `face' for Pars. Most important, throughout the several month trip-planning process she responding to every one of my many emails promptly and thoroughly, usually within 24 hours. This gained my confidence and trust in Pars and led me to select this company over others. My trip was wonderful. Pars helped me obtain a visa without any problems. During the trip logistics were excellent, including being met by a friendly driver at the airport at midnight, on time shuttles/transport to sites and between cities, and an extremely courteous and safe driver and comfortable car during my private tour segment. My guide for the first 3 weeks, Koroush Shakeri, was extremely knowledgable, friendly, and helpful in all respects. I am especially grateful that he and Aliya were flexible in allowing adjustments to the itinerary to accommodate my interests and permit me to add some hikes in preparation for my climb of Mt Damavand. Incidentally, the guide Pars contracted with for the climb, Majid Doroodgar, was great- experienced, friendly, and made sure I had a successful and safe climb. I have travelled extensively overseas and this was one of my best trips and exceeded expectations due to the combination of incredibly friendly/hospitable people, fascinating historical sites, stunning architecture, interesting culture, good food, superb scenery, great hiking/climbing, cheap prices, and relatively few foreign tourists. Overall, I highly recommend Pars Tourist Agency (Key2Persia) and would not hesitate to arrange another tour with them.
Name: John
Country: United Kingdom

Date:2016-04-16

Comment
Stunning experience, Iran is the worlds most misunderstood country. This country is a geological masterpiece, the architecture is stunning, the weather is warm and the people are even warmer. My advice to anyone considering a trip to Iran. Stop "considering" and simply book your trip. I would strongly recommend Keys2Persia, they delivered the perfect product.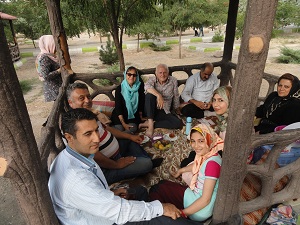 Name: De Bontridder Wim
Country: België

Date: 05/09/2016
Comment

On our second journey in Iran we made a tour starting in Shiraz,going to Shusthar, Kermanshah, Hawraman, Takab and Tabriz.Organisation by Miss Aliye Jafari was perfect and our driver Mohammad, a very courteous man brought us safely to our destinations.Once again we enjoyed the beauty of the landscape, the mighty buildings and archaeological sites, but most of all from the great hospitality of the Iranian people.
Name: Gabe
Country: American

Date: 2016-03-22
Comment
I can with a group of seven Americans. We currently live in Kuwait as teachers, so it was an easy trip to get to Iran (beyond the long visa process!). Key to Persia was fantastic in answering every question promptly, organizing a well planned trip, and providing a wonderful guide and driver. We had the most incredible time in Iran, from the extensive culture, to the most welcoming and fantastic people in the world, one of our favorite countries any of us have ever visited, beyond any doubt. We are thankful for this opportunity, and would all readily travel to Iran again to see whole parts of the country we missed!
Name: Steven Howell
Country:British
Date: 2016-03-22
Comment
A friend and I took a customised three-day tour of Shiraz through Key2Persia in March 2016. Aliye was fantastic in organising and patiently answering all my many questions. Our visas were processed and obtained as expected. Our guide, Korosh Shakeri, was incredibly knowledgeable, professional and enjoyed and took absolute pride in his work. We stayed in the Royal Hotel, Shiraz which was just what I was hoping for - clean modern and close to a great restaurant complex, Haft Khan. We visited various sites around Shiraz and of course Persepolis and the Necropolis which was outstanding. We met many people along the way who were very friendly and enjoyed some Persian Ice Cream :) Our trip was exactly as expected and I would thoroughly recommend Key2Persia for your trip to Iran.
Name: Nicole Stein
Country:Canadian
Date: 2016-03-11
Comment
I am very happy to have been on such an amazing tour with Key2Persia, (Pars Tourist Agency.) My first contact Mrs Aliye Jafari was excellant in keeping in contact and answering questions. She took care of everything from the start. This is an agency that you can trust will do their best to give you the best tour possible and welcome you to Iran. For this tour I had two guides. For a short time in Tehran I had a lovely lady named Beatie who spoke perfect english and was very pleasant to be around. She was very knowledgable and kind. After flying to Shiraz my guide was Abbas who was excellant, knowlegable, also spoke perfect english and did so much extra for the group.(I had gone to Iran alone and was joined by two other tourists that the agency arranged.) Abbas always made me feel safe. Iran is a very safe country but you want a driver who is very skilled! Abbas was the driver and the guide and his driving was perfect! Abbas was very responsible in makeing sure he looked after the three of us and was always aware of keeping the group together. I will never forget that even one time when the four of us were walking in Isfahan Abbas prevented a moped from hitting me on the street! Abbas also took us to amazing restaurants. Iran does have the best food of any country I have been to! He also made it so we could get great deals on items we bought in Iran. I was on a standard tour and the hotels all had all you could eat breakfasts that kept your mouth watering! So much great food! The sites all so wonderful and I could go on and on! I can't say enough good things about my trip. This was my first tour and I was so impressed! I want to come back! All the workers at the airport were also very nice. Iran is such an amazing country with wonderful people and I feel so thankful that I was able to visit and will one day visit again. It truly is one of the most special places on this earth. Thank you again Pars Tourist Agency. Nicole Stein from Canada
Name: MIREIA
Country:Spanish
Date: 2016-03-20
Comment:K2PERSIA IS AN AMAZING AGENCY!!!! I WAS SUPER LUCKY TO FIND SHIMA IN KEY 2 PERSIA! She prepared a trip for us finding us great hotels with good prices and good drivers for ur transportation. People workin with Shima are nice, friendly and very professionals. Thank you SHIMA and thank you KEY 2 PERSIA for such an amazing job
Name: Ron and Elizabeth Pearson
Country: Canada

Date: 2016-02-21
Comment:Thank You Aliye and all the staff at PTA for a unforgettable trip. Aliye, you were so patient with all my questions and changes and always responded in a prompt and helpful way. We decided to go with a private tour and choose our own itinerary. Our guide for the ten day trip was Abdullah Panahi . He was relaxed, knowledgeable, fun and attentive and made everything so easy. We cannot recommend him highly enough. The highlight of any trip to Iran is of course the people. We found them so friendly and engaging. We have travelled to many countries around the world and Iranians must be the warmest people we have ever met. By far, Esfahan and Persepolis, were our favorites. If that is all you see, it will be worth it. Our favourite hotel was Zandiyeh in Shiraz and the Espinas in Tehran. Thank you PTA for a trip of a lifetime.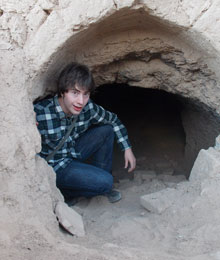 Name: Ben H Cunningham
Country: Scotland
Date: 2015-12-27
Comment:
I took a 17 day solo tour of Iran with PTA from the 27th of December till 12th of January. The itinerary was a modified version of the 'Time Machine' tour. Aliye was very helpful in both exploring possibilities and making my requested adjustments to the itinerary. The price I was given was very fair and the quality of service I received in Iran was exceptional - in no small part to my guide and driver Afshin who accompanied me for all of my trip except Tehran. All promises in my agreed itinerary with Aliye were kept and overall I could not recommend Pars Tourist agency (Key2Persia) any higher.
Name: Paolo Borghi

Country: Italy

Date: 2015-12-26

Comment: We've been to Iran to celebrate the wedding of two friends of us, in Teheran, and took the opportunity to visit this beautiful country, travelling to Shiraz, Yazd and Isfahan. We really enjoyed the whole trip as well as iranian people who've all been really warm towards us, helping us getting out from all the difficulties we met. We suggest to everybody to make a trip to Iran, because it's a lovely place!
Name: Sebastian Noethlichs
Country: Bulgaria
Date:2015-11-06
Comment: Four us went on the glance of Persia tour and loved it. Working with PTA and Aliye in particular was very easy. Aliye organized a separate driver and guide for us so that we had a private tour rather than a full bus. This worked out great. Our guide, Lili, was awesome. We all felt like we could not have seen more or gotten more out of our 8 days in Iran. We toured around and visited the sights during the day. In the evenings we set off on our own. We were all a bit hesitant about going on an organized tour as we had so far never done this before, but it turned out great. PTA took the hassle and administration out of the whole trip and we had more time to spend on seeing Iran. If you're wondering whether or not to go: do it!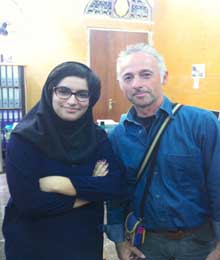 Name: DENIS TOMASI
Country:Italy
Date:2015-10-24
Comment:Agency very efficient , very fast in contacts , very well organized during the tour . The guide Azadeh was very prepared in historical details but also very helpful in the human and in knowing how to manage the phases of the day. Hotels selected by the agency were very nice and clean so the restaurants . The people of Iran are very helpful to tourists and very interested in conversation . I hope to return to see another region of Iran.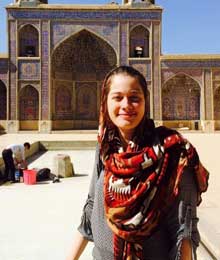 Name: Anna Rabin

Country: Australia
Date:
Comment:
I absolutely loved Glance of Persia. The tour was very well organised, and our guide Mahmood was professional, extremely knowledgeable and great company on the tour. I have done a few tours previously, and he is the most impressive tour leader I have come across. Would definitely recommend it.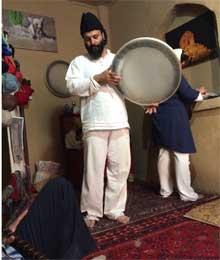 Name: Adrian K H Kessler
Country: Swiss
Date:2015-09-28
Comment
I found PTA on the web, as last year I was supposed to visit Iran with a friend who wanted to plan for tours in Iran from abroad (he has a travel agency) but things changed and the trip was cancelled. I was supposed to meet friends from the M.East, and it happened to be in Iran, so I began looking at my files and found the printed materials I had found last year, all from PTA. As tis was my first trip to Iran, it seemed clearly the best option, as I knew very little about the country, except that Isfahan was superb, etc. I contacted PTA, and I was unlucky, as I sent my email to an old address that is no longer operative. Resent the same email to an updated address, and Aliye answered most kindly numerous times. I sent numerous emails, as my friends' plans were disrupted for a number of reasons. So, I bombarded Aliye with questions, not being sure I'd even make the trip (given uncertainties) and then things fell into place and the tour was chosen, if my memory serves me right, "Glance of Persia" which is an 8 day tour (Tehran, Shiraz, Isfahan, Persepolis, Kashan and back to Tehran. (a 14 months old baby was due to travel with us). I was met at the airport by a very friendly Mr.Akbar who patiently waited while I got my 1 month VOA (visa on arrival) which was slightly slow: you pay to get an Iranian insurance, then you hand in your passport, etc) and you need to have either dollars or euros. My chosen hotel was a the Grand Ferdowsi in downtown Tehran. A most pleasant hotel (at breakfast they freshly bake the totally irresistible flat Iranian bread). For the Tehran tour, Mr. Ahmad was my guide who was knowledgeable indeed. My friends arrived on the second day - after great delays at the airport - about 15 planes landed at the same time, hence the paperwork took a long time. Second day tour in Teheran, before we were meant to fly to Shiraz from the other airport in a spotlessly clean Boeing 727 which flew flawlessly to Shiraz. We were welcomed there by our driver who took us to the Royal Hotel which was very nice. We were terribly tired when our guide, Mr. Reza came to pick us up the next morning. He had called on the phone to welcome us as we arrived,which I thought was very nice and thoughtful indeed. Shiraz was delightful, even though one day is not enough to see Shiraz. There we met Ms. Aliye and her team at the office (needed to pay the balance of the tour.) What amazed me is the trust that she put in her clients. (regarding payment of the balance and taking the tour). After a pleasant day in Shiraz, the next morning we set off with Mr. Reza to Isfahan via Persepolis (which is amazingly beautiful and the weather was with us. Again, being with a 14 months old baby is not always easy. Then we set off to Isfahan which was a total delight. The city is full of greenery (as Shiraz) and parks. It is very welcoming, and the various fountains, central areas, the 2 super bridges and the famous square where the 3 mosques are located, to name only the most obvious, and the shops under the arcades all along are a pleasure to see and spend time in. Unfortunately, I am not sure of the name anymore (old age blurs names easily) if it is correct when I say (my guide book is in the office, so can't cheat!) Nashq-e-Jahan (Face of the Earth -). One could spend days there revelling in the beauty of the mosques, and sheer pleasant atmosphere and lovely gardens. We were shown an Armenian cathedral, most interesting and beautiful, evidently influenced by local custom and arts. We were sad to leave, but time is short when things are pleasant. A long drive to Kahsan via Abanye - which is an old Zoroastrian village nestled in the mountains. Old people remain there, as youngsters all seem to go to the cities for a more modern and comfortable life. It was nice to have a stop during this long trip to Kashan, but besides the Zoroastrian link, and buying dried apples from a lady in the street (nice vistas and old houses) it was a bit dead, and to my mind needs some activities (folk art, dances, music or a place where one can see traditional weaving or something to make it worthwhile) but there also is an economic reason i.e.tourists spending some money there help the village - and also the memory of the place is thus enhanced. Kashan was delightful: saw a beautiful grand home, which was attached to our hotel (a delight to put it mildly: traditional furnishings in our rooms that had all mod cons, but not the "plastic boxy hotels" you find the world over. Breakfast in the courtyard with traditional Iranian foods was lovely in the early sunrise. Sadly, after that, we were on the road to Tehran. Our guide and driver, Mr Reza was most helpful in explaining things to us (in the amount needed, never overburdening us with too many details which can be interesting but overwhelming) and most attentive in adapting our tour/trips to accommodate the fact that we had a toddler with us. I forgot to mention that we stopped en route between Shiraz and Persepolis (if not mistaken or afterwards) at a delightful traditional local home, where we were served sitting on the ground - freshly cooked and baked items (also bread !!!) where the owner gave us a sample of local music (with a large drum and accompanied by his voice). I much enjoyed the food in Iran, especially the rice dishes, in fact I enjoyed all the food. Iran in my memory, reminded me of some places in the M.East for its hospitality and beautiful sites (obviously not the same) and kind and welcoming people. I also wanted to be in Iran, before it becomes a destination that is favoured by all, as I fear that the personal touch might disappear if and when too many tourists flock to that most interesting country. All very selfish comments, admittedly, but it is not only monuments I wanted to see, but get a feel of the place i.e. the people. We were served extremely will by the team at PTA and have no complaints at all, on the contrary, only praise for the patience and helpfulness of all concerned. My comments might sound "gushing" to some, but I didn't go to Iran, expecting to find the same as when I go to Northern Europe, or similar. The whole point of travelling in my mind is to see how people live differently. I did not travel to Iran to find Swiss cheese fondue, or fish and chips, etc. Nor did I expect the people to have the same mentality as in country X, as long as one is treated in a civilised way. . Why bother travelling then ? Go for it, enjoy and encounter a great civilisation. I certainly will go back and spend more time to see other parts of the country. My thanks go to PTA and their team for making this trip delightful.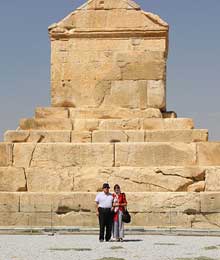 Name: Renate Van Houdt
Country:Belgium
Date: 2015-10-26
Comment
We made a wonderful trip trough Iran. Everything was very well organized by Pars Tourist Agency. We had an excellent guide in the person of Mr. Mojtaba Yaghout. He explained everything very well and was very helpful. We came back from Iran with a very positive view of the people, whom we found friendly and hospitable.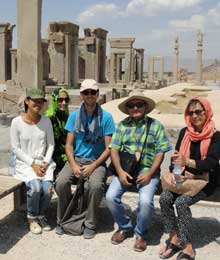 Name: De Bontridder
Country: Begium
Date: 2015-09-06
Comment
Perfect organisation of our tour '11 day open jaw'by Aliye Jafari We enjoyed every moment and it was one of our most beautiful journeys. Good hotels, delicious food, exelent guide Mehdi Fatemi, pleasant companions and warm welcome smiles from all Iranians with whom we spoke. We intend to come back in the near future and to visit another region of Iran.
Name: Gregory Smith
Country: USA
Date: 2015-06-28
Comment
Pars Agency, Aliye (who did my travel arrangements) and my guide all did an exceptional job in making my visit to Iran enjoyable. My guide was very knowledgeable about all the sights we visited, and about Iranian history and culture generally. I would recommend them without any hesitation
Name: Barry Hedley
Country: England
Date: 2015-03-20
Comment:From start to finish the Pars Tourist Agency were very efficient and responded promptly to every email. A detailed tour was arranged and the choice of accommodation was very good. Our guide, Abdullah, was very professional and informative, going extra lengths to show us the best of Iran. Our visa was arranged without any problems. All in all a very positive experience with no complaints at all. I can't wait to return when the country opens up a bit more. Best wishes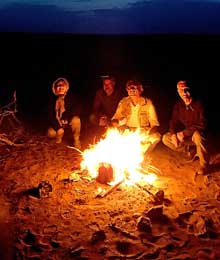 Name: Andrea Reitano
Country: Italy
Date: 2015-04-23
Comment: Dear Aliye, we appreciated the organization of our tour thank to your professionality and the service received by your local guides in Mashad, Shahrud and Tehran. Our driver/guide was, in general, acceptable, but his behaviour did not appear always professional as expected. The hotels were acceptable, but excellent in Tehran and Isfahan, absolutely unacceptable in Mashad (room and service). The choice of locations visited were excellent (unfortunately limited by the time available) and very interesting the unusual part reaching the holy city of Mashad and the mountains/desert of the northern Iran. The people we met during the tour was always warm and friendly, the authorities of the religious sites reasonably tolerant except in Mashad. We like the iranian population, the relaxed way of life (except the risky street trafic). We will promote in Italy the idea that Iran is safe and hospitable country and PTA a reliable agency.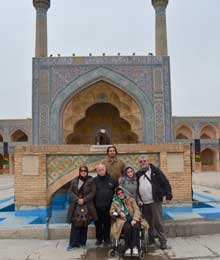 Name: Dimos Fiotakis
Country: Greece
Date: 2015-03-13
Comment:We were 5 persons and we had an 11 days tour. Everything was perfect in a wonderful country with a great civilization and marvelous people. Your tour agency had organized everything very well. We had special needs and Josef and mister Samad (our drivers), Hamid and Abbas (our tour guides) made our trip easier. Now we have some very good Persian friends. We want to thank everybody and be sure that we will talk about you to anybody who wants to visit Iran. Dimos-Sofia-Marianna Dimitris-Gogo
Name:Bulent Dilaveroglu
Country: Turkey
Date:2014-09-26
Comment:
At first i must thank you and all WHO tried to realize this famous tour for us.İran is really a charming country and we are very contents for all except to see in an ermenian church a lot thinks on genosid that we do not accept and it is some think degasting to see such thinks in the territory of friendly country.About sides we visited i must say Holly schrine of İmam Rıza is a place that we never seen before in my life(just now i visited more than 70 country).And before seeing Gülistan palace i said the pmrvellous palace that ever seen is Schonnbrunn in Wien but after Gülistan palace this mind changed.And to be sure you will a lot of clients from Turkey because all my friends WHO see our pictures on facebook ask us how can they same tour. With my best regards Dr.Bülent Dilaveroglu
Name:Bruno Amancio
Country: Brazil
Date:2014-09-11
Comment:
Hello. Greetings from Brazil. My trip to Iran was fantastic. It was truly an unforgettable experience. I chose PTA to arrange my tour and couldn't be more grateful. I would like to thank everybody from PTA for the awesome job done, specially Aliye Jafari, who's been so helpful and cleared all my doubts regarding my trip from Brazil to Iran and also to the tour guide Nazli Farjam in Tehran, she's so nice to be around, funny and she would go out of her way to keep us satisfied. See you in Brazil soon, Nazli. And of course, our tour guide, Saeid! He's such a character, very funny and extremely knowledgeable about persian history and Iranian places. I told him to make an audiobook because I wouldn't remember all the Persian histories he told us during the trip. I would give Iran a 100 points out of 100! Iran definitely surpassed all my expectations. It's history, people, culture, music, movie, religion, architecture and nature all wrapped into one beautiful country enjoying all types of weather situations. The road views I captured with my camera (and with my mind) going on tour from Shiraz to Hamedan were simply spectacular! It was good to join only 2 more guys on the tour because it felt more like a road trip and road trips are the best. All hotels were nice, specially the one in Hamedan, the Babataher. Local people are kind, thoughtful and they will go out of their way to help you. I felt very comfortable since day 1 and was already feeling like a local Tehraner. The authorities' behavior was ok. In other words, I didn't have any trouble with them. They seem nice and helpful. The ones at checkpoints and the city guards would go nuts everytime I said I was from Brazil and they would say: "Oh, Brazil. Good. Football!" hahaha Mersi, PTA. Mersi, Iran.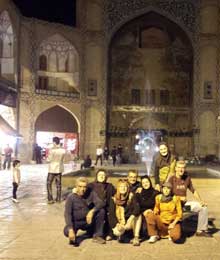 Name:Michetti Vera
Country: Italy
Date:2014-10-18
Comment:
Thanks to your agency for the organization of our trip, as it met our requirements, quickly and in the best way.
Thanks to our guide Afarin ("Afrique") that gently and professionally guided us in your beautiful country, taking us by the hand and with confidence, in a world so different from ours, giving us historical information and more,
leaving us a positive memory of your people, indelibly.
A symbolic embrace between you and us with deep respect and affection.
Michel & Vera
Massimo& Silvia
Edelfina&Giorgio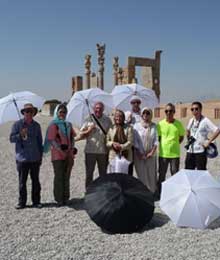 Name: ZBIGNIEW MIELCZAREK
Country: Poland
Date:2014-10-11
Comment:
1- When on organised travel I always pass my remarks or objections to local guide whom I recognise as representative of travel agency not a private person. That helps us both - him and me to solve the problems if any, as they follow, without bothering the agency. Of course, if there is no cooperation or matter is too serious to be solved on this level I apply to the agency. During this trip there was no necessity to involve PTA and Mr Vahid was enough to solve the problems as they appeared.
2. When travel agency, does not matter Polish or foreign asks me after the trip to send suggestions or remarks developing the service provided I always answer I will do it if I was employed by the agency. That is job of tour leader or guide basing on the current problems happened when working with the group. So point 2 is strictly connected with point 1. I do hope Mr. Vahid passed all necessary remarks after his return to Shiraz.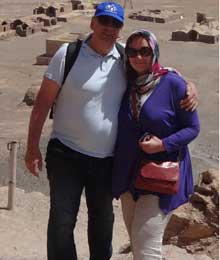 Name: JONAS SABASEVICIUS
Country: LITHUANIA
Date:2014-04-19
Comment:
Jonas (63) and Aldona (61) from Lithuania enjoyed Treasure of Persia 12-day Tour in April 2014. We joined a really international group of 14 persons from 7 countries and 4 continents. The sole of our friendly small community became our guide Mr. Ariya Atashsoda. Mr. Ariya's deep historical and cultural knowledge, sincere concern for the whole group and each person, love to his work and to his country made him the best tour guide we have ever seen. Our driver Mr. Hamid was friendly and helpful man and fantastic driver. We got this trip thanks to Mrs. Aliye Jafari's great efforts and patience. Everything in this tour was perfectly organised from night meetings and transfers from/to airports to booking of modest but comfortable hotels in good locations. We are thankful to Aliye and all invisible staff of PTA for access to Iran, it's peoples and thousands years of history and civilization. Jonas and Aldona.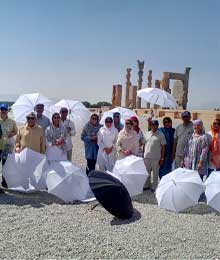 Name: Nashine & family
Country: England
Date:2014-09-28
Comment:
We were a group of 17 friends on a journey that we are unlikely to ever forget. Iran is a beautiful country with its great history, warm and very friendly people, and a civilised and sophisticated culture. We felt very safe through out the journey. We were very fortunate to have Vahid Negahbandfard as our excellent guide - an extremely polite, attentive, knowledgeable and entertaining young man and the most wonderful driver , Mansoor. They looked after us with care and consideration which went beyond their call of duty. I cannot praise them enough. Aliye Jafferi was our tour coordinator. She was the first contact we had with Pars tourist agency and they should be proud of her.She managed to deal with problems we had along the way and was always available if we needed her. We did not manage to Fit Tabriz into our schedule so we will definitely be back! We have told all our friends that they definitely need to have Iran on they wish list destinations. Just a few small points if you are planning a trip. We would have liked a detailed schedule of our day to day plan as most travel agents on a tour provide. That way we could have done some research on the places we were to visit and made sure that they were open on the days that we were there. Secondly, there were some places where the better accommodation was not available. We would have preferred to be told from the outset and may be advised to select different dates. At least the option to do that should have been offered. I know that when I return to Iran, I will be using Pars tours again. We wish them every success for the future.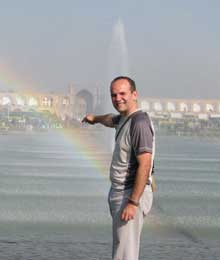 Name: Marko Dugalic
Country: Serbia
Date:2013-10-26
Comment
Although it was not originally planned it turned out that became big traveler, soon 50 visited countries. But always wanted to visit Iran, could not be traveler and not thinking about such great country with long and big history and tradition. Mrs Aliye Jafari was more than helpful in organization my trip while Mr Afshin Vafa, our tour guide was and is great friend, no more words needed to be said. With no single unpleasant situation,with a lot of great things experienced returned home with full heart and mind. For more specific information do not hesitate to contact me on mdugalic@yahoo.com, also on my facebook page could find several hundreds pictures from Iran trip, everybody is more than welcome to visit. https://www.facebook.com/marko.dugalic/photos_albums Upon return recommended PTA agency to everyone, hope that my great experiences will bring more and more people to Iran. Thank you, Marko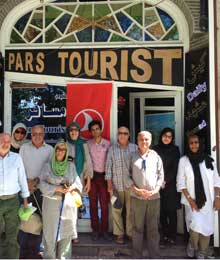 Name: Stefano Abbadessa
Country: Italy
Date:2014-08-30
Comment
Our trip to Iran was very nice, the guide and the driver were very professional and friendly.
I have a memory of great sympathy and friendship.
The people we met we were left feeling very nice and friendly.
The whole group is back in Italy happy and satisfied.
The relationship with the agency, that is with you, he was always polite and professional.
I have nothing to criticize your work: we only had the problem of not fuonzionameto air conditioning in the desert was hard to bear for us not used to those temperatures but is the guide that the driver did everything they could to ceracre to solve the problem.
The hotels we stayed DVE were very good ... with charm and tradition ... as we requested.
Only those in Tehran and Shiaraz were of "international" (good quality) it for us less "interesting".
The whole group of my cultural association was satisfied and probably be able to bring other people in the future ... maybe even with other routes
Name: Ramon Setnikar
Country: Slovenia
Date:2014-09-13
Comment
Thanks to Aliye for organising my tour and especially to my guide Afshin, whom I found to be very attentive to my needs and we have great time together traveling around Iran for 1 month. Iran is fascinating country and I really enjoyed my travel around Iran.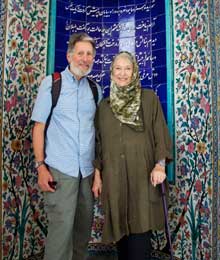 Name: Susan Gail Laughlin
Country: USA
Date:2014-10-11
Comment
Mr. Massood Nematollahi
Managing Director, Pars Touris Agency
Dear Mr. Nematollahi,
My husband and I recently took a three week tour organized by PTA and we had such a marvelous experience we wanted to write you to say how pleased we are with the work your agency did. Most especially we want to say how much we appreciate our guide, Afshin Vafa.
I am sure you know about Afshin's wonderful qualities but we would like to let you know that these qualities are very apparent to your tourists, as well. He is a remarkable young man. We found him to be extremely observant and attentive to our needs, very creative in offering us opportunities to experience Iranian life, and dedicated to making sure we had days full of varied events. He was absolutely generous with his time, kind to us in every way, and a delight to spend time with. He introduced us to his family, to his friends, and to Iranian customs and foods. These are memories we will never forget.
More than just being an excellent tour guide, Afshin is an honorable and trustworthy young man. We felt he represented the best of Iranian youth and he will be our most lasting memory of your country. I am sure that you feel very proud of Afshin. It is hard to imagine that we might have had a better experience.
We also want to thank and commend Aliyeh Jafari who made all the arrangements for our tour and was very responsive during the planning stages.
Many thanks to your company for a most enjoyable and memorable experience.
Sincerely,
Susan Laughlin and Lowell Cooper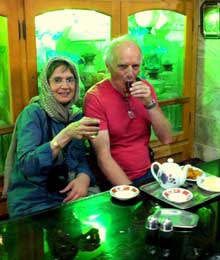 Name: Genevieve
Country: Australia
Date:2014-10-03
Comment

We would like to take this opportunity to thank you for putting together for us a wonderful private tour of Iran. This will be a tour that we will remember. As a tour operator you were able to meet our needs, wants and requirements in every detail. Iran is a beautiful country, rich in ancient history and culture. We were overwhelmed by friendly people who proudly welcomed us to their country. I would like to mention also the tour guides you assigned for our tour. In Shiraz we were greeted by the very friendly Saeed who exceeded all our expectations of a tour guide. He was polite and courteous and flexible with tour plans and he ensured we were comfortable and happy. Saeed's knowledge of the history and culture of Iran was amazing. We had a wonderful 10 days with Saeed from Shiraz to Isfahan. Saeed is an asset to your company. From Mashad to Tehran our tour guide was Zohreh who was very diligent in her duties as our guide. She was friendly and very knowledgeable about the history and culture of Iran. Zohreh ensured our itinerary was followed. Zohreh is also an asset to your company. It was a very good idea and necessary to have a local guide to assist Zoreh for the Shahrud area. The local guide (Mr. Ashouri) was able to significantly enhance our experience in this area as he had agreater understanding of the desert and local villages and of course the Miandast Cheetah Reserve. Without Mr. Ashouri's help we may not have been able to visit the reserve. It is also necessary to have a well appointed vehicle for the Shahrud area as much of it is rough /desert roads.
Thank you once again.
Genevieve and Mike Bennett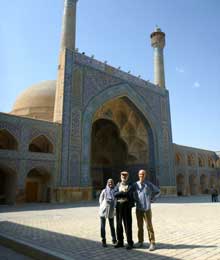 Name: Renee Thorpe & Family
Country: United States
Date:2014-10-09
Comment
Pars Tourist Agency was able to tailor our open jaw tour exactly to our request. Our guide/driver Abdullah was cheerful and very knowledgeable about the sites and worked with us at our pace. He always made good suggestions for new local dishes to try, and he was made good restaurant decisions. Once, when we were not happy with the hotel we were booked into, he quickly changed us over to a nicer place without a rate change. He took a personal interest in us and pretty soon was able to make good judgements about activities and sites we would all enjoy. For example, he knew we were interested in hearing the men who sing in the bridge at Esfahan, so he got us there at a time when the best ones were most likely to be there. We really loved the historic hotels in Kashan and Yazd, magical cities. I will be returning.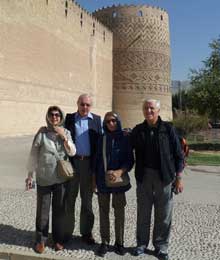 Name: Emilio & Friends
Country:Italy
Date:2014-10-05
Comment
We were a group of 4 and enjoyed a fifteen days tour of Iran. Iran is a great Country both in term of dimesnion as well as in term of history and culture. We had wonderful experiences in meeting very friendly local people, interested and curious of other nationalities. Italians (but I am sure other nationalities too) are very welcome. The infrastractures (highways) are extremely good. Besides the "crazy" traffic in Tehran (but they are 14 millions!) outside traffic is more than reasonable. The infrastructure of Internet connection can still be improved, even if we found a wifi (free) connection in the "Underground city" at Kashan. Infrastructures like hotel can be improved too, especially because Iran target to host something like 20 millions tourist by 2020. Overall a great experience. We have to thank Moshen, our guide, Alì our driver, Aliye our correspondent in Pars Agency and Mosad "the boss". All of them helped us to overcome the little inconveniences we experienced during or trip.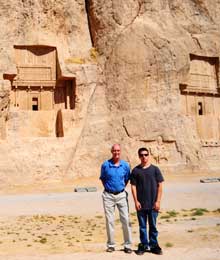 Name: Patrick Moore
Country:United States
Date:2014-10-04
Comment
My father and I visited various cities and had a wonderful time. I found it remarkably easy to become attached to everything and everyone. Leaving Iran was actually painful. Thanks to Ms. Jafari who helped us on this wonderful adventure. I'm determined to return again one day, this was by far one of the greatest experiences of my life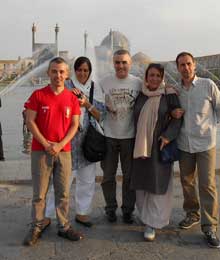 Name: JOSE MANUEL FRASQUIER
Country: Spain
Date: 2014-09-03
Comment
Somos un grupo de amigos españoles que viajamos por el mundo. En Septiembre de 2.014 hemos estado en Irán. Hemos contratado los servicios de esta agencia que ha cumplido todo lo que prometió según nuestras peticiones: guía, hoteles, coche, chófer. Por ello, la recomendamos.

Al contrario de lo que pueda parecer Irán no es un país inseguro. Realmente es muy seguro. Los iraníes son muy hospitalarios y amigables. Es frecuente que te paren por la calle y te pregunten si necesitas ayuda o que pregunten qué se piensa de ellos fuera de Irán. Las familias pasan su tiempo libre en los parques y jardines (hay muchos) extienden un mantel y... a comer y charlar. En cuanto les miras un poco te llaman y te ofrecen que te sientes a su lado para compartir con ellos la comida, la conversación y una taza de té. Son muy curiosos. Son ellos los que nos han pedido hacerse fotos con nosotros y no al contrario.

Por otro lado, el país es muy bello y hermoso. Lo que se refleja en ciudades como: Isfahán, Yazd, Kermán, Shiraz, etc.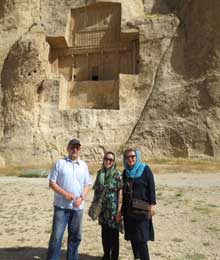 Name: Milja, Vesna & Pavke
Country: SERBIA
Date: 2014-05-09
Comment
Many thanks to Aliye, Mehdi guide and Mehdi driver for the whole organization and the opportunity that was given to us to discover this magical country and its rich heritage and culture. With the hospitality and friendliness of Iranian people and numerous adventures, be sure that you would live an unforgettable journey full of emotions, colors and smiles! It will probably be the trip of your lifetime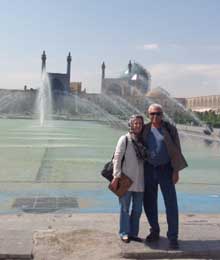 Name: Tadeu Valadares
Country: Brazil
Date: 2014-05-11
Comment
Thanks Aliye, Abdullah and Nazli for organizing our tour, and guiding us superbly from Shiraz to Tehran. We really appreciated your promptness and kindness. Thanks to the three of you, Magali and I spent a wonderful time in Iran. The tour exceeded all our huge expectations. Iranian culture, Iranian regions and cities, and Iranian people, all wonderful! We hope some day to have a chance to go back to your beautiful country. Tadeu and Magali
Name: Jeanette Pullar
Country: Australia
Date: 2014-04-24
Comment
I thoroughly enjoyed my Iranian adventure and, if I hadn't been on a tour, would not have reached as many wonderful attractions in the time available. Nothing was too much trouble for Aliye, our guides and drivers, and our small group met many friendly Iranians. Prior to the tour I was in Tehran for a couple of days by myself and had a great time exploring. The only scary thing was crossing the road! Thanks for a great time and I hope to return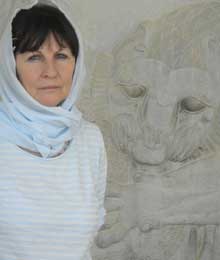 Name: Maria Luisa & Gianpaolo Greppi
Country:Italy
Date: 2014-04-15
Comment
Thanks Aliye for organizing our individual tour. We really appreciated your promptness and kindness. Thanks to Nazly, Amin and Mohammad, our guides and driver, who made us enjoy every moment of our journey. We spent a wonderful time with them. The trip exceeded all our expectations. Iranian hospitality is just amazing! Forget anything negative you have ever heard about Iran: it's the most wonderful and welcoming place we have ever been! Maria Luisa e Gianpaolo
Name: Krzysztof Labedzki
Country: Poland
Date:2014-06-09
Comment: Dear Aliye, Everything was perfect. Thank you so much for your professional preparing our stay in Iran. Kind regards Chris

Name:Bridget Bascombe
Country: USA
Date:November 2013
Comment:
The trip to Iran was memorable. I was especially pleased to witness the remembrance celebration of the death of the son of Prophet Mohammed. The agency staff was very helpful, and equally knowledgeable. So too were the tour guides and driver. However, the guide in Tehran left me at the airport because he said that the driver was tired. I did not realise how tired I was, having not slept for almost 24hours, and missed the flight, and had to pay for another fare. I later learned that his action was unlawful, because I have an American Passport.I enjoyed the tour with him, and taking me to a carpet shop on my request, but leaving me was unacceptable. If I visited Iran again I would use this agency, and the same guide-not in Tehran, but suggest a better itenirary.
Thanks.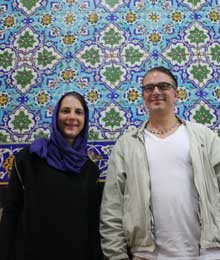 Name: Tilman Schimmel
Country: German
Date: 2014-04-27
:Comment:We stayed nine days in Iran and really loved this trip so much, especially the hospitality of the Iranians - never experienced so kind and helpful people anywhere else before. Thanks to key2persia for the perfect organisation of this trip. We will visit Iran again
Name: Cosson Pauline
Country: France
Date: 2014-04-18
Comment:Thank you so much to Pars Tourist Agency for this incredible tour. Iran is an amazing country, its sights and monuments are as astounding as its great history. As to the Iranian people, they are one of the most welcoming and warm people that I was given to meet, and I hope to come back very soon. Thank you again!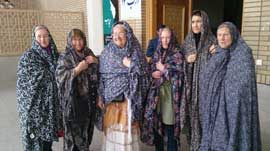 Name:Tatiana
Country:Russian
Date:2014-04-25
Comment:
My friends and I were very happy to visit Iran.

It was an exciting tour. We visited everything we wanted to see.

I can not find words to say how people of Iran and sightseeing of your country impressed us.
Thanks to all our guides and a driver.Special thanks are for you, dear Aliye! You were so friendly and helpful every time I needed you.

Well done! I will remember you, your agency and Iranian hospitality.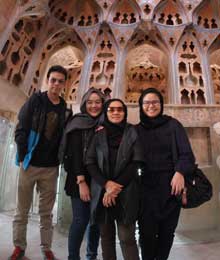 Name: Nattha Pawasuttikul
Country: Thailand
Date: 2014-04-12
Comment: We really enjoyed the travel in Iran. Iran is fascinating country which we could say that it is very safe to visit. People are very friendly and we do receive quite warm welcome. We would love to thank Pars Tourist Agency and Aliye for well-organized tour. Special thanks to Ara & Vahid (our knowledgeable tour guides) and Mehdi (excellent driver). It is unforgettable trip of us !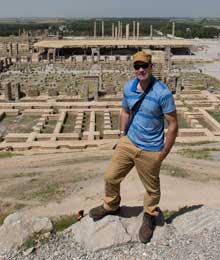 Name: Daniel Whitfield
Country: New Zealand
Date: 2014-04-22
Comment:
I really enjoyed my trip to Iran, from the rich culture and many millenia of history, to the very friendly and welcoming people who made my travels all the more memorable. My expectations were definitely exceeded by both the historical monuments such as Persopolis and Agha Bozorg Mosque, and by the delightful cultural experiences such as exploring Vakil Bazaar in Shiraz and the eating delicous Fesenjān in Isfahan. Thank you to Ali & Aliye from PTA for organising my great Persian adventure!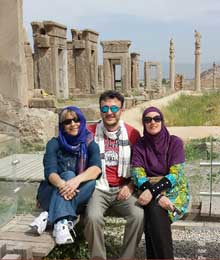 Name: Barbara Scotto
Country: Italy
Date: 2014-04-20
Comment:
We'd like to say a big "thank you" to the Pars Tourist Agency: we really had a wonderful time in Iran and your organization has been perfect. We have really appreciated your kind assistance for hotel reservations, transfer and English speaking guide / driver during our individual tour of Persia. Iran is a wonderful country, safe to visit and full of beautiful cities and ancient culture. Isfahan is simply a dream, Iranian people are really friendly and helpful and their hospitality is very warm. We'll certainly come back to Iran! Thanks in particular to Shima and Zahra for their kindness. Barbara Scotto - Enrico Del Ninno - Roberta Gallo from Genoa - Italy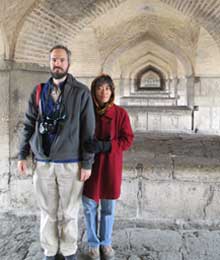 Name: Daniel & Sandra
Country: America
Date:2013-12-18
Comment:We had a wonderful 18-day tour in Central and Southern parts of Iran. Iran is an amazing country with ancient cultures, magnificent monuments, friendly people, and various scenery. Our tour guide, Ali, is very knowledgeable and organized. We have learned so much during this trip. This is a memorable trip for us!
Name: Patricia and Pierre
Country: France
Date:2014-01-29
Comment:We really enjoyed this tour in Iran, everything was well organized with the help of Aliye, and our driver guide Saeid was a great person. We will certainly come back to visit others provinces of this beautiful country with the Keytopersia.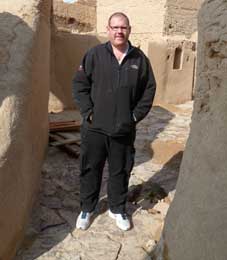 Name: David Jones
Country: England
Date:2014-01-10
Comment:
My sister and I chose the Treasure of Persia Luxury tour, which departed i January 2014 as a private tour. Everything went without a hitch, from the visa issuance at the Iranian embassy (which Pars arranged), and all our many questions being answered very quickly by Aliye in the office, to every single sight being amazing. We had two guides, Sohail in Tehran, and Abdollah for the rest of the tour, and they were so very knowledgeable about Iran and open to discussions and slight changes to the itinerary, such as adding different sights in, as well as being wonderful guides. Every city on the tour was chosen well to give a nearly complete historical record of Iran; From Saryadz to Persepolis, to Esfahan and the shrine of Hafez. Oh, and then the food!!! The food and the sweets in Iran are delectable! Admittedly, we struggled with the massive plates of rice, but everything we ate was so tasty! We enjoyed every aspect of this tour, and would not hesitate to recommend your tours!! Thank you very much for such a wonderful stay, in a wonderful country!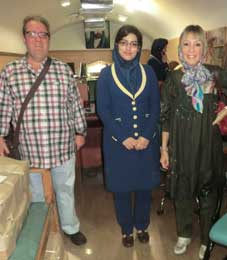 Name: Ignacio Fernandez
Country: Spain
Date: 2013-09-29
Comment:
We enjoy a lot in Shiraz, Isfahan and so on. We love the people of Iran we knew for their
friendliness and affability. Concerning the tour, no problem in general.
We only have good reminds and the best wishes for you and your people.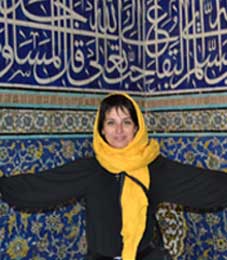 Name: Julia Veltcheva
Country: Bulgaria
Date: 2013-10-26
Comment:Thank you very much! I really spent 2 amazing weeks, full of fun and new experiences and incredible places. Iranians are probably the most hospitable people.Iran is one of the most fascinating land I have ever visited. I'm glad that had the chance to touch to some of the splendid monuments of Iran's rich and glorious past.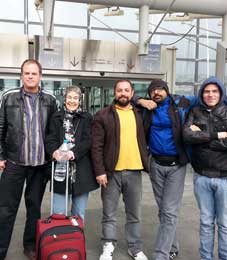 Name: Shireen Irani Parsons
Country: America
Date: 2013-11-23
Comment: I want you to know how very much my son, Chris Allen, and I enjoyed our recent tour in Iran. Our guides, Sarah (Tehran) and Mahmud (Shiraz, Yazd, Isfahan...), and our driver, Barzahd, are wonderful -- Sarah and Mahmud are so knowledgeable and enthusiastic, Barzahd is an excellent driver and navigator, and they're all personable and fun to be with.
For me, it was more than a tour - it was a journey into my heritage. My grandfather was from Yazd, and told me so many stories about his childhood in "the Pearl of the Desert." It was an unforgettable experience.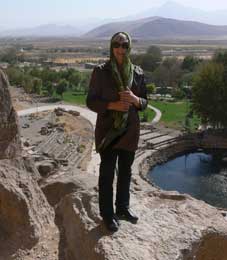 Name: Mary-Helen Smith
Country: Australia
Date: 2013-09-29 Perfect Persia Tour (26 Days)
Comment: Frank & I enjoyed our Iran experience – it is a country with a long and varied history. The people of Iran , however, are the number 1 tourist attraction!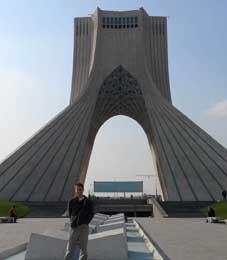 Name: James Merriman
Country: England
Date: 2013-11-17
Comment: I just wanted to say thank you for organising the excellent trip I had around Tehran and for assisting me in receiving my visa. It's always comforting to have someone waiting at the airport at the agreed time which for me in the past has been a problem with other companies so many thanks for perfect time-keeping not only at the airport but for all the other elements of my itinerary. The hotel was in a good area with all the amenities I needed during my stay within easy walking distance. The staff were also very friendly and informative. I really enjoyed the city tour your provided for me. All the stops were very interesting and provided me with plenty of photo opportunities. As a lover of food, the lunch stop as part of the tour was superb! I shall of course be recommending your services to all of my friends & colleagues who are considering a visit to Iran in the near future. Once again many thanks.
Name: KONSTANTINOS MAKRYMALLIS
Country: GREECE
Date: 2013-10-12
Comment: Many greetings from Greece. We had a wonderful time in Iran. Everything was great. First of all the people were very kind. Everyone wanted to speak and have a conversation. They wanted to learn about our country and how we see Iran. The people were lovely. Morever all the hotels we stayed were very beautiful and clean. And the personnel very pleasant and helpful. Last but not least our guides were excellent . Shara is a very nice person and she try to make our stay comfortable and pleasant . Mohsen is a guy full of energy with many knowledges and great sense of humor .And always with the smile in his face. Very good at his job.He is a real friend now. Thank you for everything we are definitely recommend this agency and this beautiful country. Kisses , Kostis and Georgia.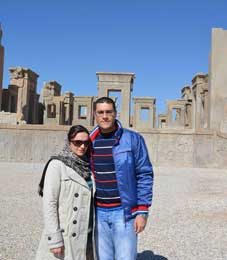 Name: Bchara Katoura
Country: Lebanon
Date: 2013-11-01
Comment: The Glance of Persia Tour has exceeded our expectations. While booking this trip and before we traveled to Iran, my wife and I were a little bit worried and questioning if we are doing the right thing by traveling to Iran. When we arrived to Iran, our worries were gone and it was a very enjoyable and unforgettable experience. The people are very friendly, most of the young citizens speak English language and we could get directions and answers very easily. The archaeological places, museums and gardens are very impressive. Places we visited and left a great impression are Crown Jewels Museum & Sa'ad Abad Complex (Tehran), Persepolis & Necropolis, Imam Square (Isfahan). Travel Agent Key to Persia PTA: While trying to organize our Iran trip and while trying to get answers, PTA was the fastest to reply and their online chat option was very helpful. At the same time their price was very competitive and much lower than the other companies. During the trip, the travel guides were very professional and the agency took care of all our hotel bookings and flight bookings and around 95% of the time met or exceeded our expectation. We do highly recommend this agency and definitely will use them if we decide to visit Iran another time. Our 9 days vacation was very well planned, smooth and free of any problems.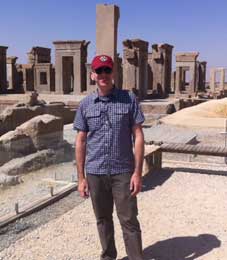 Name: Travis Lee Weatherford
Country: America
Date: 2013-10-05
Comment : I would be very happy to write a follow-up letter to our tour. I and the other members of the group all had a wonderful time, all thanks to your excellent help and the professionalism and organization of the Pars Agency. I can offer nothing but praise for all of your persistent help over the many years it took me to get the visa, and I was delighted with how well-run and comfortable our tour was. Both of our guides, Bahare and Mehdi, were excellent, well-informed, and a pleasure to spend time with. I hope that the recent, encouraging communication between our governments may eventually lead to an opening in Iran. Your country is full of incredible sights and too sadly overlooked by tourists. I think Pars is in a very good position to benefit when the flood of tourists inevitably descend on Iran.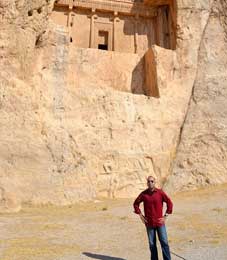 Name: Shatajit Basu
Country: India
Date: 2013-10-19
Comment :Many thanks to Aliye and to Pars Tour Agency for organizing a fantastic tour for us in Iran. Special thanks to our new friends in Iran – Ibrahim (our driver) and Amir (our guide) who made the trip even more memorable. Iran is one of the most beautiful places I have visited – 5000+ years of continuous civilization, the magnificent Persepolis, the beautiful Naskh e jahan in Esfahan, the poetic alleys of Shiraz, the unique architecture of Yazd, the ancient villages of Chak Chak and Abanyeh – the memories of these will never fade. The people of Iran are amazingly friendly – I have rarely met such hospitable people in the world. I will definitely return to Iran soon for another vacation and I strongly urge anyone who hasn't visited Iran to visit it as soon as you can.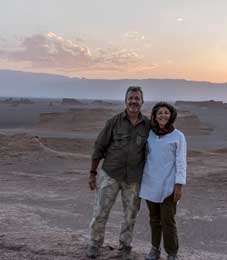 Name: Mario Perrone
Country: Italy
Date: 2013-09-27
Comment :Thanks to PTA for the travel-planning of our great journey in Iran. An heartfeltthank to our willing and able guide Sajad. Thanks to all iranian people for their hospitality and courteousnes. We really recommend Pars Tourist Agency to plan your holidays to Iran!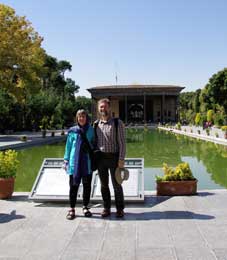 Name: Karl Top
Country: Denmark
Date: 2013-10-11
Comment : My wife and I had a very interesting and very well implemented trip to Iran. We managed to see and experience all that, we had dreamed about. Iran is a very welcoming and easy country to travel in with very freidly and smiling people, and there is a very wide range of exciting attractions. We enjoyed our time very much. sincerely, Karl Top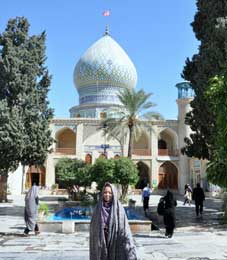 Name: Junko Okuno
Country: Japan
Date: 2013-10-16
Comment :I booked the tour alone so I was worried about the safety of travel as a female traveler, but thanks to the kind consideration and arrangement of PTA, I felt always safe and comfortable throughout my trip. This was my first visit to Iran and I applied for a short trip, but in the end I discovered that five days were not enough for me since Iran has a lot to see and the more you know about the country, the more you'd like to visit in depth.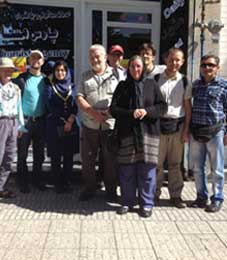 Name: Jason Nielson
Country: America
Date: 2013-10-03
Comment : Thank you so much for everything. I had a wonderful and very memorable trip to Iran. Aliye Jafari was wonderful to work with in answering all of my questions and helping with all of the details, from answering questions, visa processing, bookings, and also helping me to receive my delayed baggage from the airline. This was one of the best trips I have ever had. I found the Iranian people to be very friendly and helpful. I was amazed at how much there was to see in the country and how much our group was actually able to visit in 12 days. A special thank you to wonderful guides, Bahare in Tehran, Mehdi in Shiraz, and our driver Morteza also from Shiraz. I hope to be able to visit again and to bring some of my friends. Thanks again for everything. Jason Nielson, Salt Lake City, Utah, USA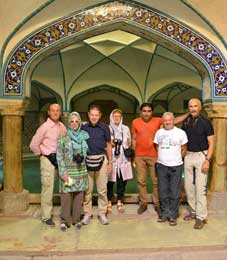 Name: DANIELE BULLO
Country: Italy
Date: 2013-09-20
Comment :Thank you very much for the beautiful days we spent in Iran. It exceed all our expectations. I, with my five friends, appreciated the professional and friendliness of the staff (Aliye). Excellent and always helpful the italian language guide (Akbar..). It was a great experience. I reccomend to visit Iran with PARS TOURIST.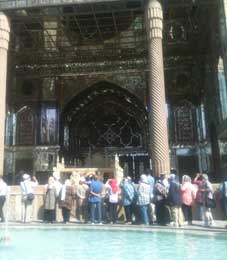 Name: YİV TOUR -TURKEY
Country: Turkey
Date: 2013-09-15
Comment :Thanks to pars tours fr all qualıty bus guıde hotel ıtenary servıces .durıng our vısıt ıran wıth our 26 yivtour guest. thanks to all pars tours staff best regards Naci Madenus.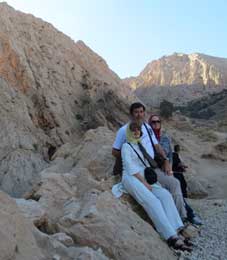 Name: Alan Holmwood
Country: England
Date: 2013-09-14
Comment :Very good tour good value for money and excellent guide, people friendly No problems at hotels preferred traditional ones to newer higher grade ones. If itinerary could be changed so that travel was done on Fridays when many places were closed would be an improvement.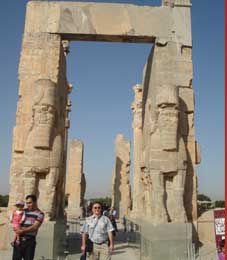 Name: Pasqualino Di Iorio
Country: Italy
Date: 2013-09-15
Comment :
I have traveled to Iran by choosing a short tour. I appreciated the professionalism and the friendliness of the staff of Pars Tourist. I visited amazing places and I highly recommend traveling to Iran and contact with this agency.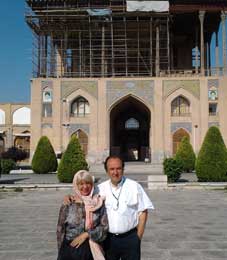 Name: Jose Manuel Ribeiro Gonçalves
Country: Portugal
Date: 2013-08-11
Comment :One thing I must say to you now: The BEST, BEST, BEST is your people. Till know Iran people we thought that Sirian and Jordan peoples were the most kindly and the best in the world. Because as I told you before, we know more than one hundred countries. Now, we love your people. In this moment I think that we preferred to have more time talking with the people than spend time to see mosques, and so on...The highs moments in this trip were when we talked with Iran people.
Name: Monica
Country: Italy
Date: 2013-08-12
Comment : My friend and I we had a great time in sharing our days in Iran; we do not expect such a variaty of cultures, landscapes, foods, histories. But what we really appeciated the most is the charming hospitality of people, their dignity and their love to their belonging country. This really makes you, Iranian, special and unique. People are always so curious to get closer to foreigners by giving us the opportunity to be authentically introduced to local daily life. We thank you for the chance to keep in touch with your country.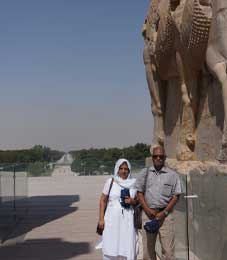 Name: Ravindran
Country: India
Date: 2013-06-19
Comment : On the last day of our trip when we reached Tehran we were still amazed with our experience of both the people we had met and the places we had seen. We enjoyed every bit of our trip. The Pars agency was very helpful and organised the whole trip efficinetly. We will definitely return to Iran again.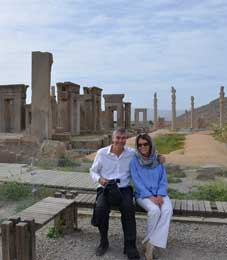 Name: Pauline van der Veeken
Country: Netherlands
Date: 2013-04-13
Comment : I travelled together with my husband in a week through Iran. We visited Tehran, Eshafan and Shiraz We thoroughly enjoyed the beautiful places and rich culture, friendly people, great food and our enthusiastic and knowledgeable guide and driver very much. And we definitely recommend Key2Persia for discovering the beauty of Iran in a professional wel arranged way.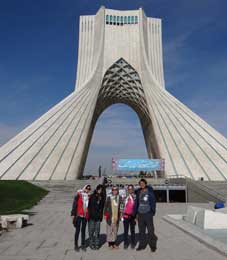 Name: Choong Lyol Lee
Country: Korea
Date: 2013-04-10
Comment :My family including my wife and three daughters (all are adults) has traveled 18 countries of Asian to Europe from January to August of 2013 and has just come back to Korea. We had a very wonderful time for the past seven months. On the middle of the travel, we take two weeks of Pars Travel Agency service from April 10 to 24 while in Iran. For two weeks, we visited all the way of central Iran such as Shiraz, Ahvaz, Isphahan, Yazd, Kahan and Tehran. Pars Travel Agency provided very excellent professional service for us including all the accommodations, transportation and tour guiding service at the reasonable price. All my family greatly enjoyed and also appreciated of it. Especially, Shahram, the guide and Ali, the drive were very kind and greatly devoted for us. We regretted that we could spend more time in Iran because of the visa limit. We wish that we go to Iran again in the near time.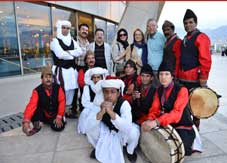 Name: Zafer Bozkaya
Country: Turkey
Date: 2013-05-15
Comment :We were group of people traveling together in Iran from Turkey. We stayed 15 days in total. PARS Tourist company has arranged hotels and transports. When we need help for any local problem, we know, we have our excellent guide Mrs. Aliya and the owner of company, Mr. Nematullahi is ready to help us. We had best hotels according to our budget, and found tasty food in all cities. I highly recommend Pars Tourist and Mrs. Aliya
Name: Robin Purchase
Country: Australia
Date: 2013-04-01
Comment :Thanks to Aliye and Hamed (Tehran) & particularly driver/guide Sajad for a fantastic 26 days journey all over Iran. Beautiful and varied country with rivers, mountains, forests, wheat fields and even snow. Very friendly and generous people. I was amazed at how the many many ethnic groups and religions are included and fully participate in society. Whilst the scenery and history may be great, it is the inherent friendliness and generosity of all Iranians that made this such a truly amazing and rewarding experience.\\r\\nAs a solo traveller I always felt completely safe and would recommend Iran and PARS travel to anyone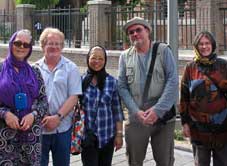 Name: Marek & Agata KOCZOWSKI
Country: Poland
Date: 2013-05-02
Comment : We have spent 9 beautiful days in Iran having learned the unique culture and magnificant monuments from the glorious past. We have never met such friendly people like in Iran who were always ready to help and assist us. I would like to thank PTA for a perfect organization of our trip. You are a company which we can really recommend to all the people who would like to go to Iran.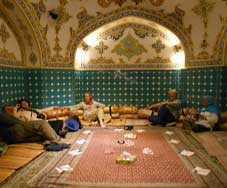 Name: Mira Veenman
Country: Netherlands
Date: 2013-05-02
Comment : I liked my stay in Iran very much. My guides and drivers were pleasant and well informed. I travelled in a small international group as well as alone and PTA could fulfil most of my wishes. I\'m sure I will come back and ask them again to help organize my trip.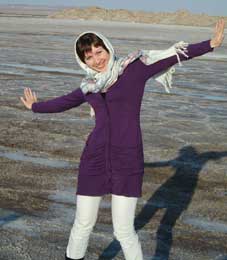 Name: Veronica
Country: Ukrainian
Date: 2013-03-01
Comment : I\'d like to thank PTA for this wonderful trip. Excellent organization. Thank you to my guide Mohammad Reza, he is one of the best guides. Iran is a very beautiful country with rich historical sights. Very polite and friendly people live in this country. Only there you can find so tasty food. Thank you again for this unforgettable journey.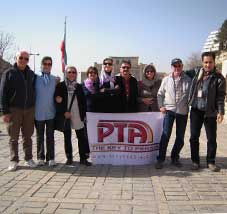 Name: Fulvio Bambi
Country: Italy
Date: 2013-02-24
Comment : we were a group of 9 persons ,and we all are enthusiast about the organization of PARS and reception of iranian people to us. The cities are very beautiful and clean and full of artistic treasures preserved very well. the street are well kept and flights are on time.Who loves travelling cannot help coming almost one time in iran! Wonderful country and Beautiful people!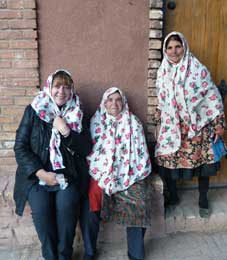 Name: Belinda Patey
Country: Australia
Date: 2013-01-10
Comment : A very big thank you to Aliye and Pars TA for their excellent organisation of my fabulous 12 day tour of Iran, from the visa to my departure. Thanks also to Saeed for being such a good guide and a considerate and respectful travelling companion. It was a great experience and I look forward to visiting again sometime in the future.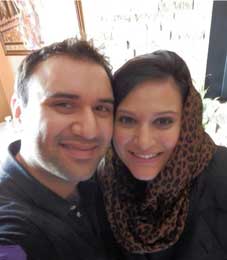 Name: Kelly & Rohan
Country: Australia
Date: 2012/10/24
Comment : We would like to thank Aliyeh, Morteza and Mahmood for such a wonderful trip to Iran! It exceeded all our expectations and we cannot wait to plan our next trip! Best wishes.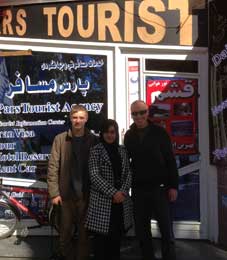 Name: Felix & Stephan
Country: Germany
Date: 2012/12/27
Comment :
I would like to thank Pars tours for its excellent service in providing me and my father with a wonderful and hassle free experience in Iran. We had an incredible stay only further improved by the excellent staff and services from your agemcy. the driver was excellent and the visa was handled very professionally. It was also a very nice experience to be able to visit you office while in shiraz. I have recommended your services and will surely be coming back to Iran with your agency, hopefully quite soon with the rest of my family. I hope to have the pleasure of visiting Iran with your firm in the not to distant future.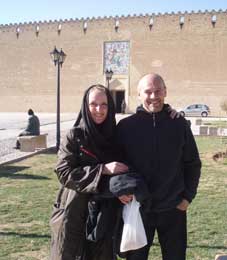 Name: Muriel & Philippe
Country: France
Date: 2013/12/28
Comment :
Our trip in Iran was wonderful, by the efforts of the perfect organisation and availibility of PTA, our kind and thoughtfull guide Said, the smile and hospitality of Iranian people, the beauty of heritage and landscapes, the art of living. We have appreciate everything and highly recommand as the country as PTA. Go to Iran, it\'s cool, safe and absolutely not as our occidental medias show us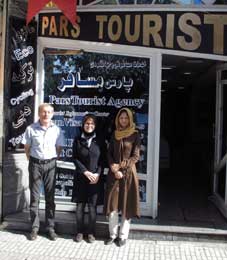 Name:Christine
Country: France

Date: 2012/10/17
Comment : A first glance for a two weeks trip, to short of course. Once at Teheran we made our programm (Kashan, Isfahan, Shiraz) and I can tell that PTA was extremly reactive and efficient even at last minute. I\'ve a job in tourism in France and I would like my team to be such helpful with our customers. Travelling in Iran was really enjoyable, easy, full of friendly contacts with iranian people. We are already thinking about our next holidays in this beautiful country . Et pour les français et francophones qui hésitent encore à faire le voyage, sachez que l\'agence peut répondre à toutes vos interrogations en français et nous apporte ainsi une aide précieuse pour l\'organisation de notre séjour.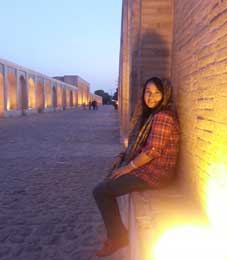 Name:Jodie Zheng
Country: China
Date: 2012/10/05
Comment : I had a perfect and unforgettable journey with Treasure of Persia program 5-17 Oct. All the amazing architecures with historical significance, beautiful natural scenes and exquisite handicrafts are beyond imagination you may have before arriving there. The professional service from PTA makes me feel at home along the journey. The local people are friendly and lovely. I miss the food and candy there a lot:)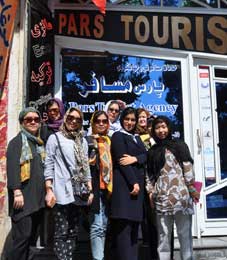 Name: Liping Wang
Country:China
Date: 2012/9/28
Comment : Iran is a mysterious, historial country. The people of Iran is very friendly. All the patterns and cielings of mosques which we have visited are amazing. The sites of Posepolise, the colorful dressing of Abyaneh City, the traditional houses of Kashan, are very special. The PTA\\\'s services are very considerate, including of our tourguide. Wish more chinese could go to visit Iran.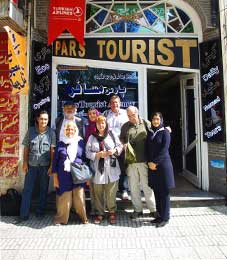 Name: Guido Molinari
Country: Italy

Date: 2012/09/19
Comment : Great 15 days trip around the country. People were extremely nice and welcoming everywhere we went. Always felt safe and respected. Having travelled extensively
across North Africa and the Middle East, I have to say Iran holds a pretty special place in the region, and I can only recommend it.
Name: Xiaoli Xu
Country: China
Date:2012/09/27
Comment: Just came back from Iran, and I began to miss it quite much. I am asked by my friends what Iran impressed me most. My answer is people, even though the scenery, the history, and culture are by all means amazing. Also the tourguides from PTA, who are professional, helpful and energetic, are loved by everyone in our group. Wish I can come back to stay longer in this wonderful country!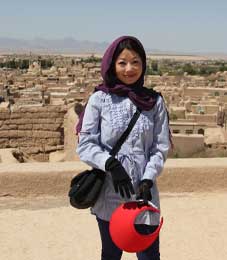 Name: Miyoko Ishigami
Country: Japan
Comment:
Having traveled nearly 60 countries around the globe in my life, I swear Iran occupies a very special place in my heart. Its rich cultural and historical heritage, locals' hospitality, kindness and friendliness, and lots of wonders kept fascinating me throughout a 13-day adventure. The impressiveness still lingers... I took some 2,800 pictures, not only of magnificent scenery but also of the Iranian people with me, which all now remind me of precise moments. I was a solo traveler, but felt at home, safe and fun, thanks to famous Iranian hospitality. Every single day, I enjoyed chatting with many Iranians from little kids, curious teenagers to religious elders.
I'd also like to thank Pars Tourist Agency for efficiently (and patiently !) arranging a tailor made private tour that met my specific needs. My private guides in each city were all well-educated, knowledgeable, attentive and friendly, bringing me rewarding experiences.
I highly recommend a visit to Iran, and for sure I'LL BE BACK !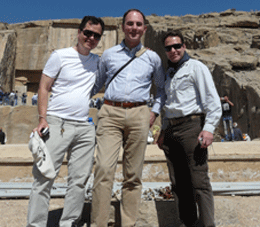 Name: Roberto
Country: Italy
Date: 2012/03/17

Comment: Very nice and interesting tour, with a clear view of the Iranian lifestyle. Travelling in Iran is really safe, and Iranian people are quite friendly, and curious about the opinions of tourists. Unforgattable.
Name: Gunnar Johard
Country: sweden
Date: 05/04/2012

Comment:people are very nice,friendly. places such as Isfahan,Mashhad,shiraz are all beautiful. this agency is so helpful and our guide to Persepolis is very good.

Name: Jacob I Myschetzky
Country: Denmark
Date: 04/04/2012

Comment: Until now we have only had good experiences in Iran. nice and wellcoming people,great food and beautiful sights! our guid today, Darius was knowledgable,M.A of History and a fantastic guide to Persepolis

Name: Annah Pynsiah
Country: Denmark
Date: 04/04/2012
Comment: Iran is a very beautiful country, the tourist sites are very well preserved. the people are very hospitable and kind. many people helped us ordering food,helped us when we were lost, or we needed direction. it is a very pleasurable country to travel in, and we will tell our friends that Iran is a good place for tourism.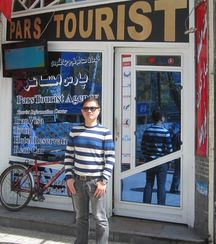 Name:Terrance Tan
Country: Singapore
Date: 31/03/ 2012
Comment: I had a fabulous time in Iran as I am overwhelmed with the warmth and hospitality of the Iranian people and its rich culture. As opposed to what we hear of Iran, we get a new perspective of Iran as we feel welcome and we feel the friendliness of the people here in Iran. I would strongly recommend Iran to any travellers who want to visit and get exposed to the Iranian culture. It's an experience which I highly value and appreciate having been through Iran on my own!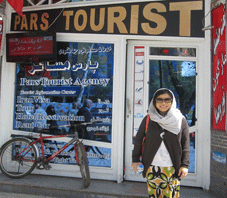 Name: Gloria Cheng
Country: China
Date: 31/03/ 2012
Comment: Iran is a beautiful country full of beautiful and friendly people and a rich history. I am touched by the people's friendliness and hospitality. I totally enjoyed the experience here. And i will not hesitate to recommend Iran to all who want to have an unforgettable trip.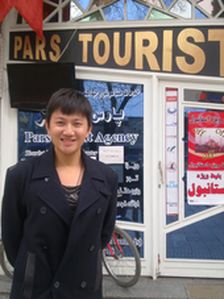 Name:Liang Liang
Country: China
Date:27/02/2012
Comment: There is long and great relationship between china and Iran. when we get there, we meet nice and kind people and receive high welcome which beyond our imagination. thanks for the travel agency to give us such pleasant trip.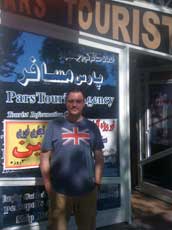 Name:Christian Hunt
Country: England
Date: 06/07/2011
comment:I have wanted to come to Iran for some time and was therefore careful about which tour agency Iused. The trip has been outstanding; a great itinerary which gave a real flavour of Iran. The tourguide and driver were both highly knowledgeable, engaging and extremely welcoming. Ithoroughly enjoyed spending time with them; Iran is a big country and you end up spending a lot of time with your guide and driver. The two I had were fun to be with, well informed and delivered excellent service. They were very prepared to talk about all aspects of life in Iran and I learnt a tremendous amount. Much more than I would have done on my own or not as part of a tour. I have absolutely no hesitation in recommending these tours; the accommodation is what you would expect (clean and safe) and the infrastructure in Iran far exceeded my expectations. Getting a visa can be a hassle but these guys can make the process a lot easier. Overall an excellent trip and I will be back.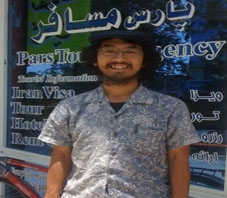 Name: Suzuki
Date: 2011/06/21 23:40:54
Country: Japan
Comment: Iranian people is very kind and friendly to foreign tourists and I can find a lot of cultural and historical things in Iran. It is very fantastic for me.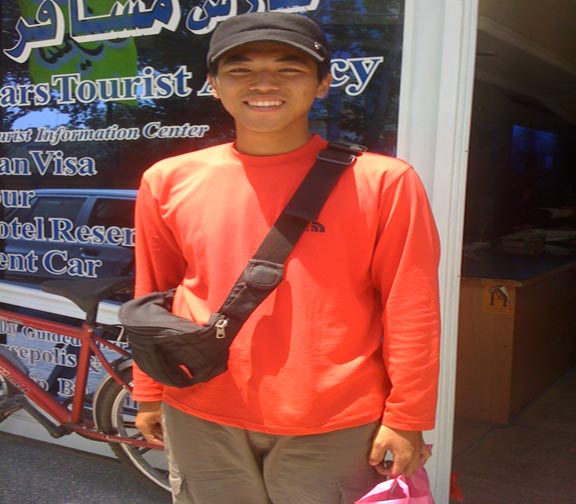 Name: chunkai
Date: 2011/06/21 02:21:25
Country: Taiwan
Comment: its such a beautiful country very good and kind people with great hospitality.i wish i could come back again in the future.
really a great trip in Iran.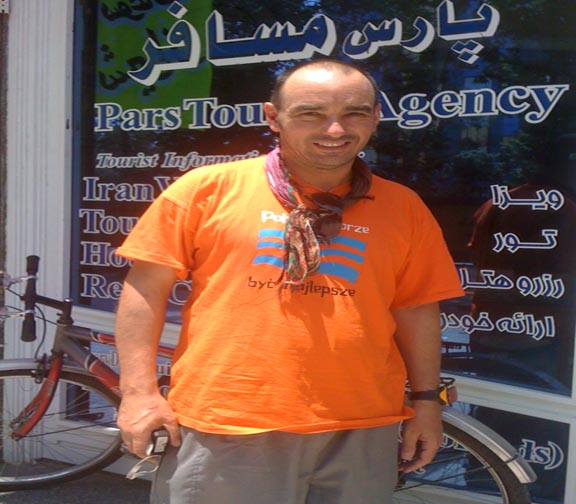 Name: duarte nuno
Date: 2011/06/21 02:17:14
Country: portugal
Comment: foi um passeio muito agradavel a persepolis, com mais 4 turistas. o guia foi muito simpatico e profissional na visita efectuada. recomendo o passeio e a viagem persepolis vale bem a pena a deslocacao. duarte nuno.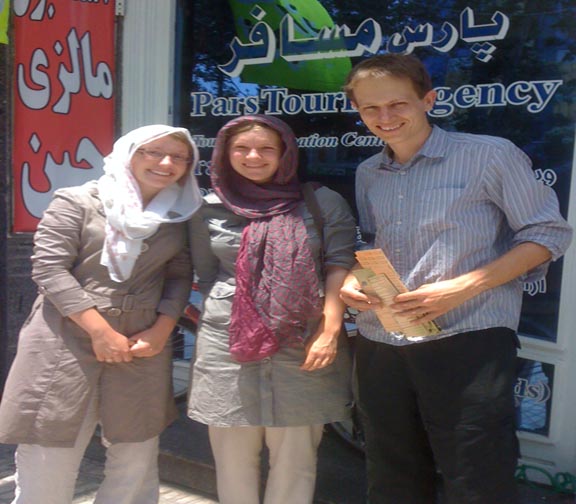 Name: kate, Judy and Mark
Date: 2011/06/21 02:08:59
Country: UK
Comment : We've been in Iran 13 days so far - and we've stayed with three families, eaten lunch with five people and had countless interesting conversations. It is so easy to travel in Iran - everyone wants to help you all the time!
Name: Nick Burree
Date: 2011/06/23 01:44:08
Country: England
Comment : So far I have only been in Iran 1 day and the people hospitality and friendliness has been some of the best from traveling around the world. I would highly recommend anyone to come to Iran to see for themselves the true people of Iran.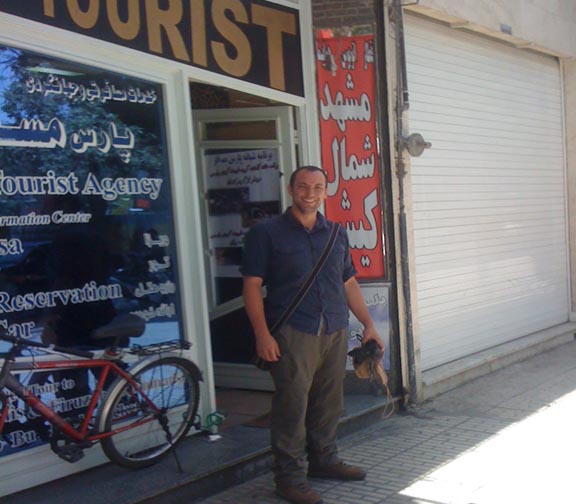 Name: Berend
Date: 2011/06/20 00:20:43
Country: The Netherlands
Comment: i visited Iran for the first time this year.i read about Iranian hospitality they are even more friendly. English seems
common in Iran and it is not hard to find someone who can be helpful and talk a few words in English!!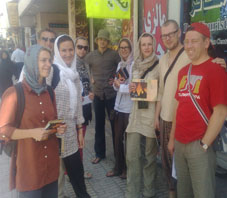 Name: neringa
Date: 2011/06/19 22:47:59
Country: Lithuania
Comment: we are very impressed of Iran,very friendly people and very developed country.we recommend to visit Iran.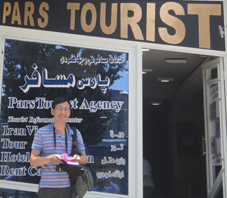 Name: Choong Lyol Lee
Date: 2011/07/06 00:21:41
Country: Korea
Comment:People in Shiraz is very very kind. Everybody smile and many people approach to me to say "Hello". When I get into
Shiraz international airport, the officer in Visa office very kindly help me to get an entry visa to Iran on arrival. In addition, the peo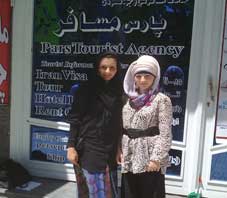 Name:Marina Khadidzsa Fawn
country:Canada
Date:August 1/2011
comment:Iranian people are incredibly warm and friendly, always welcoming in Iran and to share meals and spend time with their families. They are very curious and interested to speak to us and show their immense hospitality. The best places to meet Iranians are in the park with their families and while sightseeing. Great experience, my favorite country
Name:Julia Batschauer
Date:01/08/2011
country:Brazil
comment:Being cabin crew I´ve come across different ways of life and i can say Iran has a unique culture and a very rich history, which is sometimes misunderstood by the rest of the world. Shiraz is a place that offers a lot in terms of experiencing local customs and has plenty of historical sites, a treat for the more adventurous who are looking for a not so ordinary touristic spot. Thumbs up for the tour guides at Pars agency also who had a very good knowledge and never let a question unanswered, definately a memorable trip!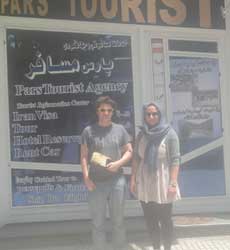 Name:Lily Brodnax bell
country:England
Date:5/08/2011
Comment:We have been treated with nothing but kindness and hospitality since the moment we crossed the border - and before, thanks to the Iranians on board our train from Istanbul - and we have been very glad to see that none of the negative stereotypes of Iran apply to the people in the country. Thank you for a wonderful trip.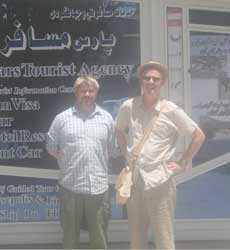 Name:Martin Cookson
Country:UK
Date:29/07/2011
Comment:Myself and my two friends have found Iran to be an enlightening experience. Despite what you might have been led to believe by western news media, Iran is an open, friendly place where people are hospitable, happy to talk with you and help you and who are very proud of their country\'s history. The infrastructure for tourism is good; roads and buses to get you around are cheap and reliable, hotels are good and can be very atmospheric and historic. The country has a lot to offer if you are interested in the ancient world, in history, architecture and art. We would recommend that you don\'t be put off and come and visit.
Name:NAUTRE
Country:German
Date:12/09/2011
Comment:what is the reason why non-muslim women have to wear the veil?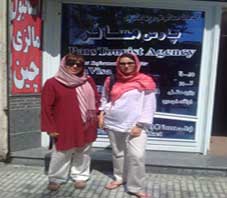 Name:Dragana Asanovic
Country:Montenegro
Date:08/09/2011
comment:Iran is beautiful country, I enjoy here. People are friendly, women is beautiful.
Nature is fine.....I like Iran food ... All is very interesting for me. I don\'t need words for explanation here.....