Haigher Strait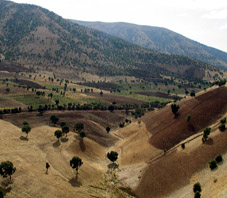 135 km south of Shiraz on the heights of South Zagros Mountains a deep and long river crosses between two mountains. This landscape has produced myriads of pools full of fish and dramatic scenery of gigantic rocks.
Attractions:
1. Monuments of Firouz Abad
2. Nature of Haigher Strait
3. Nomads
Itinerary:
Early in the morning head for Haigher Strait (135 km, 2 hrs). Have breakfast and start trekking from the lower or upper parts according to your option (4 hrs). Have lunch in middle of the strait (2 hrs).
Inclusions:
1. Transport
2. Tour guide
3. Dining
4. Necessary equipment
Approximate tour duration: One full day
Best time of operation: All year except cloudy and rainy days