Glider Tour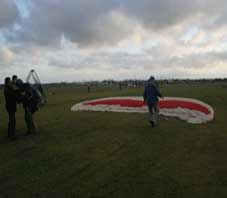 This tour is highly recommended to those tourists interested in sports especially glider riding, to experience a fantastic and an unforgettable flight over the sky of Persia, for the reasonable price.
Attractions:
1. Fly over the sky of Fars
Itinerary
In the morning travel to Zarghan airport (25 km), glider riding accompanied with the pilot or by yourself simply if you have a licence.
Inclusions
1. Transport
2. Tour guide (optional)
3. Refreshment at Dena restaurant (optional)
Approximate tour duration: 5 hrs
Best time of operation: All year round except rainy & stormy days