Horse Riding in Bamu National Park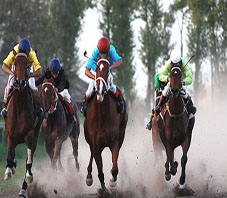 Bamu National Park is one of the largest ones in the Middle East that covers a wide variety of animal species. Upon selecting this tour, you can have a nice horse riding experience among fantastic nature. This tour is offered to professional horse riders.
Attractions:
1. The fauna and flora of Bamu National Park
Itinerary:
At 7 a.m. depart Shiraz to Bamu National Park (25 km, 30 min) and eat breakfast there. Ride the horses towards the hunting grounds (3 hrs), set up tent and eat lunch. Go on riding around the hunting grounds and after sunset return to tent to rest (3 hrs). Have an excursion in the hunting grounds till late night and finally return to Shiraz (30 min).
Inclusion:
1. Transport
2. Horseman tour guide
3. Horse
4. Breakfast, lunch, dinner and refreshment (optional)
5. Camping equipment
Approximate tour duration: One full day
Best time of operation: Spring & autumn