From Bovan Strait to Arjan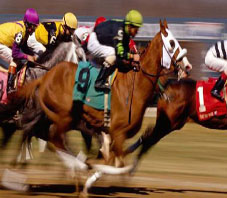 100 km northeast of Shiraz along a direction stretched from the northwest to the west some touristy highlights lies. First of all is an exotic natural landscape of which in the history books is cited as one of the 4 paradises on earth. The second attraction is the springhead of the Ghareh Ghaj River which eventually pours to the Persian Gulf. Then, are 7 splendid lakes with the unique surrounding eco-system. And finally the Arjan protected area which is the habitat of some exotic birds in the Arjan Lake and the Asian Yellow Deer, one of the cute animals
Note: This tour is recommended to the professional riders for 4 days.
Attractions:
1. Bovan Strait
2. Haft Barm (seven lakes)
3. Villages along the way
4. Newly-detected Bala'zar cave
5. Arjan Lake and waterfall
6. Asian Yellow Deer
Itinerary:
Day 1: At 5 a.m. drive to Bovan strait. Visiting this strait, we will start riding towards Haft Barm (5 hrs) and stay overnight near the lakes.
Day 2: Immerse yourselves in Haft Barm and the newly-detected Bala'zar cave (3 hrs). Then again we will ride on horseback to the village of Zanganeh, en route visit Chehel Cheshmeh and Ghareh Ghaj River. Stay overnight near the nomads.
Day 3: Ride to the rear part of Arjan Lake and stay overnight near the Arjan waterfall.
Day 4: Ride on horseback around Arjan Lake and then visit the Asian Yellow Deer. Finally return to Shiraz.
Inclusions:
1. Transport
2. Tour guide
3. Camp
4. Dining
5. The necessary coordination
Approximate tour duration: 4 days
Best time of operation: Spring, summer & autumn