Kohmareh Sorkhi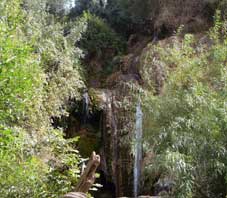 50 km west of Shiraz a mountainous woody region with a rich and diverse flora stretches in which Jareh River flows. The mixture of sun, mountains, woods and river in this region makes for one of the most exotic landscapes.
Attractions:
1. Kohmareh Sorkhi region, its flora and fauna
2. Swim in the free river in summer
Itinerary:
Hit the road towards Bolkheir region in Kohmareh Sorkhi (1 hr) to visit the rice paddies, pomegranate gardens, oak woods and the beautiful Jareh river (5 hrs). Finally return to Shiraz (1 hr).
Inclusions:
1. Transport
2. Tour guide (optional)
3. Breakfast and lunch (optional)
Approximate tour duration: half a day
Best time of operation: 1 June until 15