Abolmahdi Spring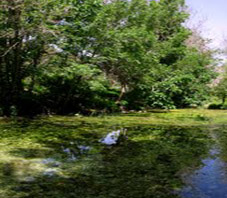 87 km north of Fars Province along the route to Pasargadae after Persepolis and Necropolis, near a small forest under a gigantic mountain a lake emanates of myriads of exotic springs. The lucidity and quality of its water has provided a fantastic ambiance to spend a superior day among the surrounding nature.
Attractions:
1. Abolmahdi Protected Area
2. Persepolis, Necropolis & Pasargadae (optional)
Itinerary:
Hit the road towards Abolmahdi spring (1:30 hrs). Relax and wander around (5 hrs) and finally return to Shiraz (1:30 hr).
Inclusions:
1. Transport
2. Tour guide (optional)
3. Breakfast and lunch
Approximate tour duration: One full day
Best time of operation: All year round