Thousand Springs Garden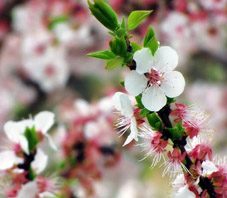 On the western heights of Shiraz lies a beautiful garden in which more than 10 springs emerge in a small area. An old village similar to the historical village of Masouleh is also near this garden. On our way, we will have a short stop beside a majestic lake and a sacred spring.
Attractions:
1. Garden and the springs
2. Old village of Kahkaran
3. 3200 m (above sea level) Shesh Pir lake
4. Shesh Pir sacred spring
Itinerary:
We will leave Shiraz in the morning and have a stop near Shesh Pir spring (70 km, 1 hr) for visiting the lake and the spring. Having breakfast, we will head for the historical village and the garden (1 hr). Explore in the garden (5 hrs) and drive back to Shiraz (3 hrs).
Inclusions:
1. Transport
2. Tour guide (optional)
3. Dining (optional)
Approximate tour duration: One full day
Best time of operation: Spring & autumn