Delkhun & Abno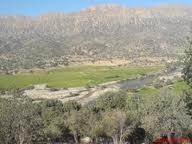 The main focus of this tour is on the heights of Zagros Mountains, diversity of flora, villagers' life style, architecture, agriculture and economy. You will travel 75 km from Shiraz to visit the small mountainous villages.
Attractions:
1. Shesh pir Lake and spring
2. Abno the historical village
3. Landscapes of Delkhun Strait
4. Delkhun Village
Itinerary:
Early in the morning depart for Delkhun (75 km, 1:30 hr). En route visit Shesh pir spring and lake (1 hr) and Abno village (2 hrs). Visit Delkhun (2 hrs) and finally return to Shiraz (1:30 hr).
Inclusions:
1. Transport
2. Tour guide (optional)
3. Breakfast & lunch
Approximate tour duration: One full day
Best time of operation: Spring, summer & autumn