Ronj Mountain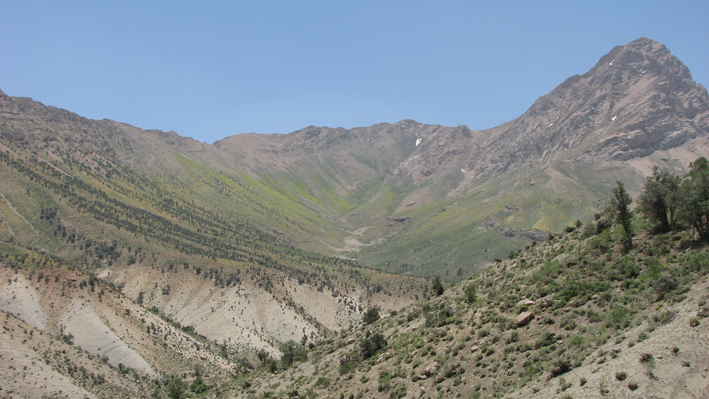 Ronj mount, peaking at 3960 m, is located 100 km northwest of Shiraz. Its southern wing is blocked by a huge wall, while the northern wing encompasses a verdant and gorgeous outskirt. This summit can be captured easily in spring and summer but in winter and autumn is feasible only for skillful climbers who carry all the necessary equipment.
Attractions:
1. 3960 m Ronj peak
2. Shesh Pir Lake and spring
3. Natural landscapes of the region
Itinerary:
Day 1: Depart Shiraz towards Hezar Cheshmeh (Thousand Springs) Garden (NW 880) (3 hrs) and stay overnight in the garden.
Day 2: Early in the morning start the tour in a 4WD to Ronj outskirts (1 hr). Climb towards the summit (4 hrs), stay there to rest (1 hr) and return downwards (3 hrs). Finally depart for Shiraz (2 hrs).
Inclusions:
1. Transport
2. Tour guide
3. Dining
4. Camp and necessary equipment
Approximate tour duration: 2 days
Best time of operation: Late spring, summer & early autumn