Ski in Piste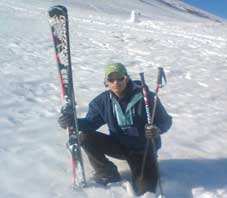 80 km northwest of Shiraz one of the coldest regions of Fars province called Shekarak lies. In this area two well-equipped and appropriate ski slopes are awaiting for the fans of this sport to enjoy. You can stay there even more than one day to do the amusing sport of skiing.
Attractions:
1. Sepidan and Shekarak ski resorts
Itinerary:
Early in the morning leave Shiraz towards Shekarak and Sepidan ski resorts (80 km), it is up to your own option to choose the resort. Enjoy skiing for one full day.
Inclusions:
1. Transport
2. Professional tour guide (optional)
3. Appropriate ski amenities
4. Accommodation (optional)
Approximate tour duration: 1/2 days (optional)
Best time of operation: Early December until late April