Caspian Blue Path, Ghazvin to Ramsar
Alborz volcanic Mountain Chain is limited by the Caspian Sea and the verdant humid northern forest from the northern wing. At the same time, from the southern wing this mountain is limited by Iran Plateau and the well-known arid and semiarid deserts. According to this fact this itinerary is structured to be done from Ghazvin to Ramsar in which you will cross the latitude of this mountain. Along the way, you will experience different climates and pay a visit to some northern villages which are 6 months of year not accessible with any kind of vehicle. Visit Evan high altitude lake, Samamus peak and the most memorable sceneries of the fertile and glorious Alborz Mountains.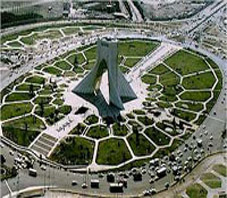 Day 1:
Upon your pre-dawn arrival in Tehran airport, you will be cordially received by our representative carrying our logo show card (transfer information) who will direct and transfer you to your hotel. You will have time to rest and relax before our morning tour of Tehran commences. Tehran, a modern megalopolis, prides itself in having unique museums with immense and unrivaled collections and artifacts dating from the earliest onset of history to the present era.
Our tour begins with a trip to the Archeological Museum, one of the rare places in the world where we will have the special opportunity to visit and experience the "evolution of mankind" through the marvelous display of historical relics.
Next on the agenda is our very much-awaited chance to savor the distinctive flavor of Iranian cuisine. Lunch will be set in an exquisite traditional Iranian restaurant where we will sample a wide range of delightful Persian dishes and desserts.
Afterwards, we will visit a world of jewels in a priceless Crown Jewels Museum one of which is one of the two greatest diamonds, Darya-e-Noor (sea of light).
At the end of the day, we will get a chance to see a variety of Persian hand-woven carpets and rugs in the Carpet Museum which houses more than 100 spectacular pieces from all over Iran. On top of that, we will also be given an insight into the history of these carpets. Stay overnight in Tehran.
Attention: The priority in sightseeing may be changed due to the time of your arrival, preference of your guide and also official and unofficial holidays of some museums.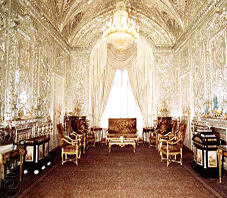 Day 2:
A morning visit to Sa'ad Abad Complex with an immense 1,100,000 square meters and 18 magnificent historical palaces (2 of which you will visit) will undoubtedly leave a lasting impression on you.
Subsequently, you will be acquainted with the world of Iranian arts with a trip to the Reza Abasi Museum which boasts a diverse collection of different art forms.
Your Tehran excursion will end at the Ceramic Museum where you will be able to witness its construction with glorious ancient archaeology. Travel to Qhazvin to stay overnight.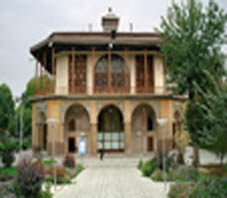 Day 3:
At 6 am drive from Ghazvin to the village of Mian Khani for 6 hours.En route visit the Alamut castle, vast rice paddies, Sefid Rood River and the villages of Dikin and Moalam Kelayeh with the friendly and hospitable dwellers. As soon as entering the village, have lunch and then start trekking towards the village of Evan. Set up the camp there and visit its stunning and crystal clear lake.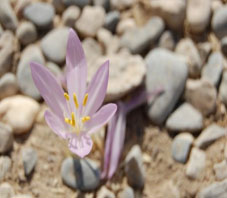 Day 4:
Start this day's trekking off towards the village of Mich via the splendid gorge of Khashchal. Visit the verdant landscapes and the lucid springs along the way. Have lunch near Khashchal pass for 2 hours. Pass under Khashchal peak towards Mich where we will set up camp to stay overnight.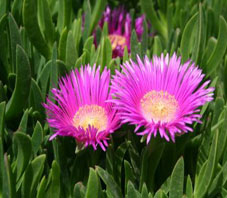 Day 5:
Trek to the village of Zero via Marineh and Kit villages which are not accessible by vehicle 6 months a year. You can savor some exotic highlights of the rustic life there. Stay overnight near the village and get acquainted with the local customs and traditions.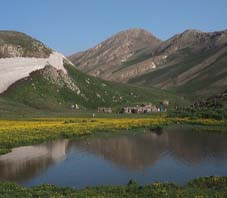 Day 6: Depart Zero to Lapasar via Mirza Ali teahouse. Have lunch near the teahouse and relish the wonderful natural landscapes.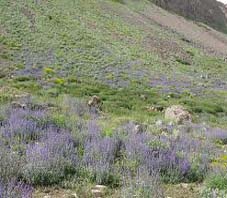 Day 7:
Today's highlight is ascending Samamus mount, peaked at 3850 m. Then depart for Javaher Deh to stay overnight.
Day 8:
Visit Ramsar and utilize its curative spas. The other best part of today's tour is the coast of Caspian Sea where you will enjoy exploring.
Day 9:
Return to Tehran via Chaloos.