Avicennia Tour (7 Days)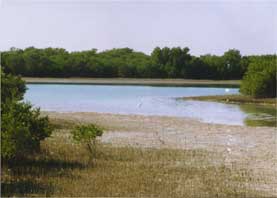 Due to diversity of flora and fauna of Iran, we operate this 7 days tour (starting from/to shiraz) for the specialists, researchers, students or public who are interested in visiting wild life and sceneries in south of the country.
In the way to Asaluyeh, you visit Firouzabad area, which you can find Amygdalus Sp., Pistacia Sp., Ziziphus Christa-galli habitats, then drive Jam city visiting Phoenix Dactylifera, Zizphus Christa-galli, stay overnight in Assaluyeh, visiting Avicennia Marina, Salicornia habitats in Nayband protected area (Newly as National Marine Park), Lamerd and Larestan Area visiting Ziziphus Christa-galli, Date Palm Gardens, Atriplex Sp., many farm and rural attractions during the route.
Also you visit wild birds near wetlands of Arjan-Parishan Protected area and Nayband marine National Park and mangroove forests in this park which includes different bird species and other faunas!
Maymand is very famous for the Gollab (juice of rose flowers). you visit greatest pink rose fields (variety Mohamadi) in the world and many flora and farm attractions during the route
In Jahrom and Khafr area, you visit citrus gardens and many farm attractions. Jahrom and khafr area is one of the main production areas of date palm in Iran. The famous variety is named Shahani Date but you visit several varieties and could speak to farmers.

During the way to Bakhtegan National Park, you will visit the biggest fig field in Stahbanat which produce best quality figs in the world!

Best time bracet for this tour is January-February-March-October-November-December
Itinerary:
Day 1 Shiraz, Maharlou Lake (Excursion)
Day 2 Kazeroun (Excursion)
Day 3-4 Asaluyeh via Jam (overnight in Asaluyeh)

Day 5 Maymand (Excursion)
Day 6 Jahrom (Excursion)
Day 7 Bakhtegan Lake National Park (Excursion)