Wild Flowers of Iran (7 Days)
Itinerary: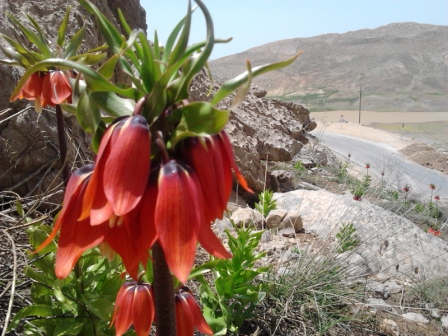 Day 1 Shiraz
Shiraz is famous for it's Gardens and flowers, especially in May. There are many chances to find flowers around the city, in mountains sorounded the city or in Botanical garden!

Day 2 Sepidan
Estimated Drive : 80 km

Sepidan Area is very rich in flora and it has several springs and waterfall. One of the eye-catching flowers of this area is Fritillaria imperialis, which has been chosen as a natural-national mounument.
Day 3 Sisakht
Estimated Drive : 80 km

Sisakht and Yasuj are called as nature capital of Iran. So we will see many flowers in this nature. Tulipa, Puschkinia, Gagea, Colchicum and many flowers could be observed in Sisakht. You will enjoy Kuhgol Lake in Dena heights and some wild birds.

Day 4 Semirom and Isfahan
Estimated Drive : 120 km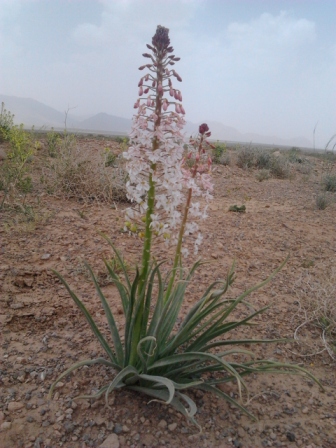 Semirom area is very rich in flower and wild life. It's one of the centers of Nomadic life in Iran. Many flowers could be seen along the road and upon the time, one the mountains would be explored. From Semirom to Shahreza, there are fields of Eremurus in May.

Day 5 Qazvin via Delijan
Estimated Drive : 300 km

This way is to transit from Zagros to Alborz mounts. Although the way is a little longer than usual, but we will see many flowers during the way and you have the chance to take photos in some cases!
Between Meymeh and Delijan, along the roadside, you will see many flowers. Changing Landscape from Zagros to Desert to Albors is a fantastic experience!

Day 6 Looshan-Gilan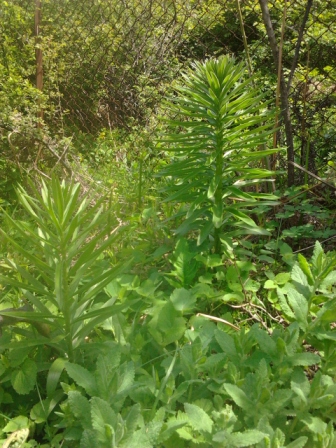 Estimated Drive : 120 km

At Alboraz heights, you will explore many plants and flowers and other face of persia nature! So many beautiful landscapes and of course Orchids, Lilium ledebourri (the flower is in June but the plant and formation of flower could be seen in May.
Day 7 Back to Tehran
Estimated Drive : 300 km

The last day of trip is one of the breath-taking one. You have the
chance to see Damavand mount from Firouzkuh road and special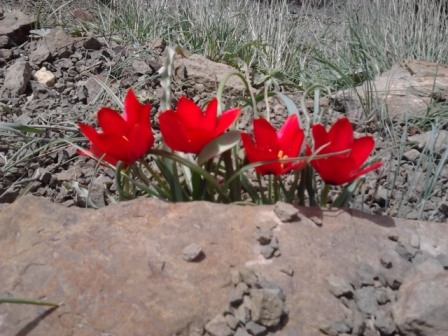 flowers of Red Tulips along the roadside!

Best time bracket for this tour is April-May.
Some attractions that we visit in this tour:

Eram Botanical Garden is a national heritage registered in UNESCO, is one of the beautiful persian style gardens of Iran. It is also a botanical garden of Shiraz University. It has more than 400 plant and flower species of moderate climate of Iran.
Bamoo National park
It's located near shiraz and you will explore many wild plants and flowers and some wild animals. It is one of the oldest national parks of the country. It is famous for it's variety of flowers and plant species as well as it's wild animals. It has more than 300 plant species, 55 bird species and several wild animals. Some of these species are endemic to Iran.
Sepidan soroundings is full of flower and plants which are intersts of many nature lovers. You will visit Margoon protected area like and species like Quercus sp., Amygdalus species and many more prennails.
In Yasuj, visit Margoon protected area. There are plenty of flowers and plant species in this area.
Looshan is the main land for Susane-Chelcheragh (Lilium Ledebouri), one of national natural heritage of the country, and very beautiful sourrounding fields of Olive trees.
In the way back to Tehran, we visit Firouz-Kouh road or Chalous Road depending on time before departure and enjoy many flower attractions in this route and end our trip.