Birds of Bakhtegan Lake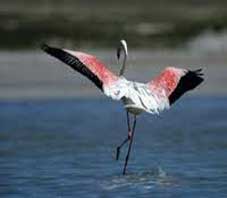 Bakhtegan protected region (LA 660) is one of the fantastic regions home to flamingo and 218 other bird species such as Spoonbill, Egret, Gull, Crane and some others. In this tour you will visit the islands amidst Bakhtegan Lake where you can visit birds and take photos.
Attractions:
1. Bakhtegan protected region and Lake
2. Wild life, fauna and flora
Itinerary:
Day 1: Depart Shiraz for Tashk and boat to the Gomban Island. Set up the tent on the island to have a full day visit of the birds. Stay overnight.
Day 2: Return to Tashk and drive around Tashk and Bakhtegan Lakes towards Neiriz. Stop to visit the Fauna and flora of different areas along the way. Return to Shiraz in the evening (4 hrs).
Inclusions:
1. Transport
2. Tour guide
3. Dining
4. Camp, camera & other necessary equipment
Approximate tour duration: 2 days
Best time of operation: Autumn & winter