Tashk and Bakhtegan Lakes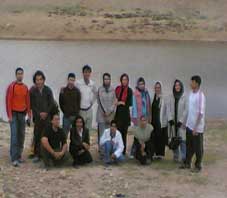 160 km west of Shiraz is a 1558 m (above sea level) high lake which stretches from northwest to the southeast in an 800 sqm space. The length of this lake is 70 to 100 km which changes in different seasons, amid which 3 fantastic islands are situated. This lake hosts some globally famous bird species like Dalmatian Pelican and flamingo.
Attractions:
1. Bakhtegan and Tashk lakes
2. The islands in the lake
3. The birds and the wildlife
Itinerary:
Day 1: Depart for Tashk village (123 km) and boat towards Gomban Island. Climb the mountain in the island for taking photos of the lake. Stay overnight in the island.
Day 2: Boat towards Tashk and then towards Bakhtegan Lakes (160 km). Set up tent near the lake and visit the wild life of the region. Stay overnight near the lake.
Day 3: Return to Shiraz and visit the salt lake en route.
Inclusions:
1. 4WD vehicle
2. Breakfast, lunch & dinner
3. Refreshment
4. Camp & the necessary equipment
5. Necessary permission
6. Boat hiring
Approximate tour duration: 3 days
Best time of operation: Spring & autumn