Arjan Protected Area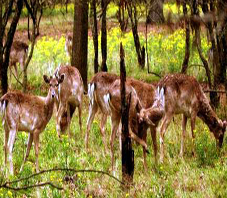 60 km west of Shiraz Arjan and Parishan protected regions are located in a 65-thousand hectare space. In this region, juxtaposed to Parishan and Arjan international lagoons, also 2900 m Chah Barfi summit and some 800 m lower regions are sited. This wide range of ups and downs creates diverse climatic conditions. Consequently, the flora and fauna is diverse which includes 407 flora species, 48 mammal species, 370 creeper species, 3 amphibian species and 203 bird species of which 11 species are endemic to this region.
Attractions:
1. Arjan and Parishan Lakes
2. Exotic flora
3. Affluent and unique fauna including Brown Bear, Tiger, Wild Boar, Wild Cat, Asian Yellow Zebra …
wild bear,
Itinerary:
Note: This tour is planned for one day operation for the amateurs. PTA is capable of operating it professionally for several days.
Early in the morning depart Shiraz for Arjan protected area (60 km, 1hr). Visit Arjan at first and then go to the Mian Kotal region to see the fauna and flora until the evening. Pay a visit to Parishan Lake (1 hr) and finally return to Shiraz.
Inclusions:
1. 4WD vehicle
2. Eco tour guide
3. Camp and the necessary equipment
4. Entrance permission
Approximate tour duration: Optional
Best time of operation: Spring and winter