Hirkani Forest Path, Soltanieh to Masouleh
The globally-known site of Soltanieh dome and the historical village of Masouleh, decorated with a glorious and exotic architecture style are two worthy historical monuments locating on the southern and northern wings of western Alborz. You will visit myriads of the most wonderful botanical, geological, zoological, anthropological, archeological and architectural highlights by trekking the mountainous path between these two glorious sites.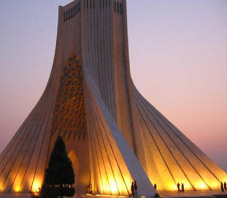 Day 1:
Upon your pre-dawn arrival in Tehran airport, you will be cordially received by our representative carrying our logo show card (transfer information) who will direct and transfer you to your hotel. You will have time to rest and relax before our morning tour of Tehran commences. Tehran, a modern megalopolis, prides itself in having unique museums with immense and unrivaled collections and artifacts dating from the earliest onset of history to the present era.
Our tour begins with a trip to the Archeological Museum, one of the rare places in the world where we will have the special opportunity to visit and experience the "evolution of mankind" through the marvelous display of historical relics.
Next on the agenda is our very much-awaited chance to savor the distinctive flavor of Iranian cuisine. Lunch will be set in an exquisite traditional Iranian restaurant where we will sample a wide range of delightful Persian dishes and desserts.
Afterwards, we will visit a world of jewels in a priceless Crown Jewels Museum one of which is one of the two greatest diamonds, Darya-e-Noor (sea of light).
At the end of the day, we will get a chance to see a variety of Persian hand-woven carpets and rugs in the Carpet Museum which houses more than 100 spectacular pieces from all over Iran. On top of that, we will also be given an insight into the history of these carpets. Stay overnight in Tehran.
Attention: The priority in sightseeing may be changed due to the time of your arrival, preference of your guide and also official and unofficial holidays of some museums.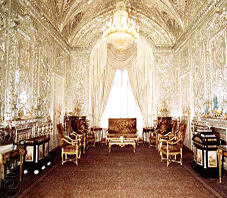 Day 2:
A morning visit to Sa'ad Abad Complex with an immense 1,100,000 square meters and 18 magnificent historical palaces (2 of which you will visit) will undoubtedly leave a lasting impression on you.
Subsequently, you will be acquainted with the world of Iranian arts with a trip to the Reza Abbasi Museum which boasts a diverse collection of different art forms.
Your Tehran excursion will end at the Ceramic Museum where you will be able to witness its construction with glorious ancient archaeology.
Drive to Zanjan, along the way visit Soltanieh Dom. Stay overnight in Zanjan.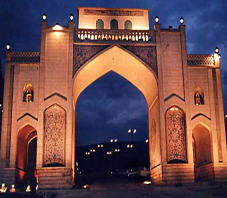 Day 3:
Today we will hit the road towards Shiraz. En rout we will visit Bishapoor and Chogan gorge (Tang-e-Chogan). Arrive to Shiraz at noon and after a mouth-watering Iranian lunch at a traditional restaurant start visiting the city. Shiraz is crowned as the heartland of Persian culture and this city of sophistication will never fail to conjure up images of roses and nightingales, gardens and poetry. This gorgeous city in the province of Fars is home to famous poets such as Hafez and Sa'adi and historical sites from different eras stretching back 6,000 years ago can be found there. Relish in the highlights of Shiraz when it was the capital of Iran during the Zand Dynasty. Be inspired by the glorious Karim Khan palace, the splendid Vakil mosque, Vakil Bazaar and Saray-e-moshir with its splendid architecture and interesting ethnic souvenir shops and Nasir Almolk mosque. Afterwards, we will visit Ali-Ebn-e-Hamzeh and be prepared to marvel at its beauties. Take a stroll through Jahan Nama Garden and witness its tall and proud cedars. Stay overnight in Shiraz.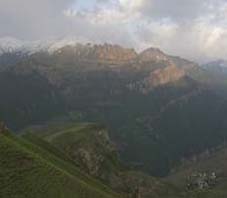 Day 4:
At 6 a.m. start trekking. After 2 hours, we will reach the village of Tazehkend and stop to have breakfast. Reach Sendestan gorge after 3 hours trekking and Vali Abad village after 2 hours. Pass by Chourza region decorated with lots of meadows and trek for another 2 hours to reach the village of Tarom, and after 3 hours to the village of Chourzagh near Ghezel Ouzan River, set up tent there.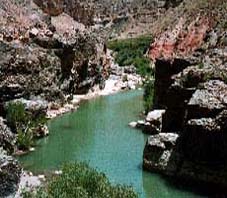 Day 5:
Crossing Ghezel Ouzan River, we will reach Gozal Dasht (plain), end up for an hour to reach Deram and stay to have breakfast. Trekking for 4 hours we will reach Kamadasht village and stay to have lunch. Continue for 5 hours to reach Tazekend village and then towards Andreh gorge and set up tent.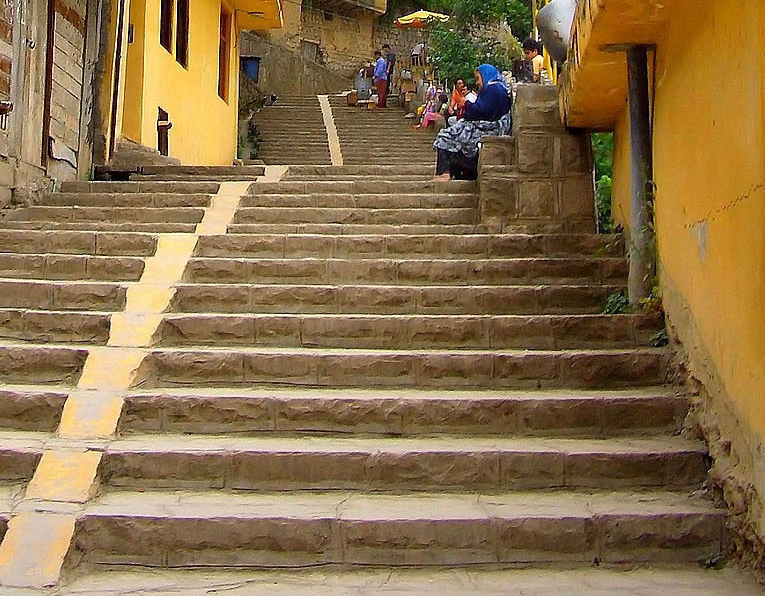 Day 6:
At 6 am set out hiking in Andreh gorge and after 2 hours stop to rest and have breakfast. Pay a short visit to Bouzkhaneh cave and pass Imamzadeh Shams Aladdin to reach the village of Masouleh. Have lunch and stay overnight in Masouleh.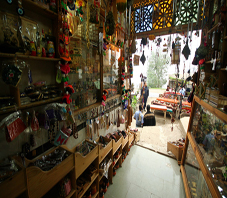 Day 7:
This day tour you will visit the historical village of Masooleh. Its architecture is one of the inquests in the world which is registered in UNESCO. Masooleh architecture is unique. The buildings have been built into the mountain and are interconnected. Courtyards and roofs both serve as pedestrian areas similar to streets. Masooleh does not allow any motor vehicles to enter, due to its unique layout. It is the only village in Iran with such a prohibition. However, the small streets and many stairs simply also wouldn't make it possible for vehicles to enter.
Yellow clay coats the exterior of most buildings in Masooleh. This allows for better visibility in the fog.
Then you will visit Anzali swamp, one of the most stunning and greatest swamps in the globe. This swamp is the habitat of some unique birds and lovely flowers such as water lilies. Its serene silence will tranquilize your soul. Stay overnight in Anzali port.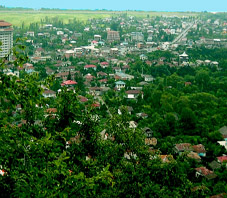 Day 8:
Depart for Ramsar and use the curative spas there. Lodge in Ramsar hotel.
Day 9:
Today we will travel towards Tehran via Chaloos.